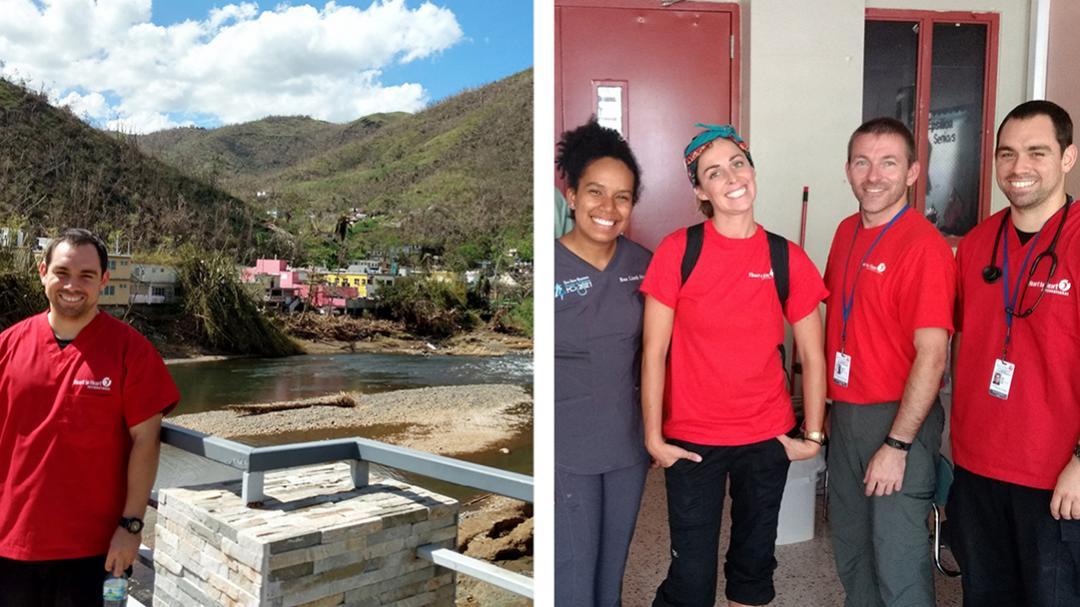 MLFP student deploys to Puerto Rico to help hurricane victims
When Hurricane Maria struck Puerto Rico in October, first year Masters of Legal and Forensic Psychology student Aaron Bell remembered what he had seen when Typhoon Haiyan hit the Philippines in 2013: nonprofit organizations deploying to help. And he wanted to join them.
"Like most people, if I am able to help when people are in need, I will," says Bell, who is a trained emergency medical technician (EMT). "I just had the time and resources to do so."
So Bell submitted his resume to Heart to Heart International, and within eight days was flying to Puerto Rico, where he stayed and volunteered for a total of 17 days. He was able to go and serve the hurricane victims because of helpful professors and the flexibility of MLFP program, which is online.
"I do not think I would have been able to go to Puerto Rico without both contributing factors," says Bell, who aims to work as special agent for federal law enforcement.
In Puerto Rico, Heart to Heart's medical team divided into small groups of providers, nurses and paramedics or EMTs. They moved from town to town and provided preventative care and vaccinations at clinics, and by going door-to-door in some areas.
Damaged roads caused most towns to be short on supplies, so people had to wait hours for food, medications and gas, Bell says. Despite the challenges, the community perseverance was apparent.
"Their reaction to this disaster shows just shows how resilient the people of Puerto Rico are," Bell says.