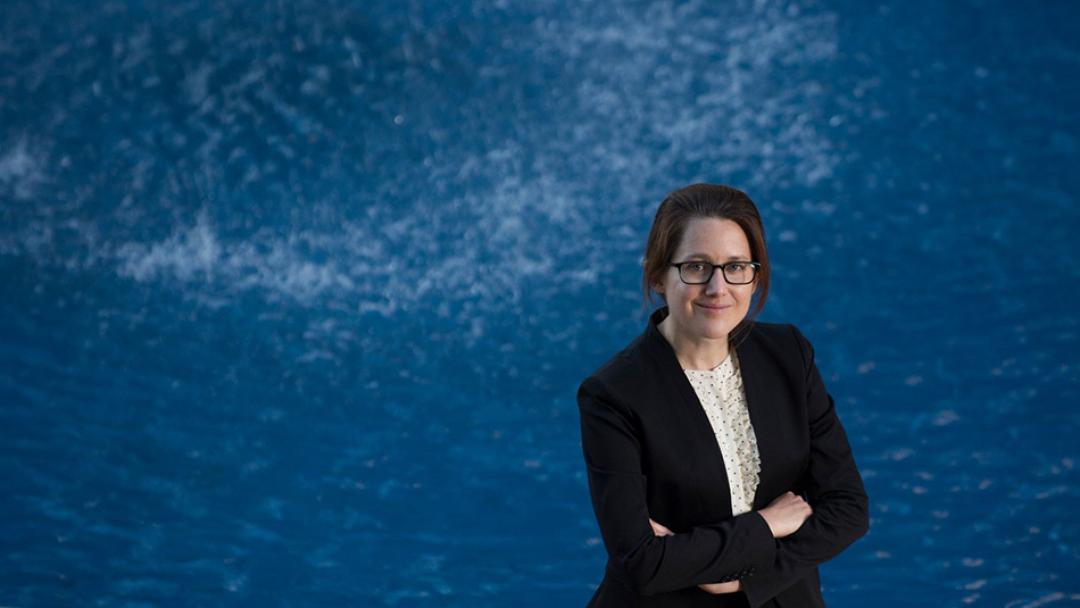 ---
Assistant Professor Maura Allaire's project wins NCAR early career funding
One of six new projects the National Center for Atmospheric Research (NCAR) is funding through its Early Career Faculty Innovator Program is led by Maura Allaire, assistant professor of urban planning and public policy.
"It's an honor to receive this award, and I'm excited to collaborate with a team of scientists at the National Center for Atmospheric Research," says Allaire, who heads up UCI's Water Equity Lab.
Her project, "Advancing Equity in Wastewater Adaptation to Climate Change," is among the 2023-2025 Actionable Earth System Science with and for Society awarded proposals, which aim to "address a range of important topics, including adapting wastewater systems and optimizing the potential of green infrastructure to address climate risks, increasing our understanding of risk perception and decision-making behaviors in environmental justice communities, and advancing our understanding of climate-change attribution in the context of flooding," according to NCAR.
"Successful applicants proposed timely, societally relevant, and cutting-edge research plans that reflected a convergence research approach as evidenced by early project co-development with NCAR scientists. The selection process prioritized research that partnered with under-represented groups and built on broadening participation efforts of the [National Science Foundation] and NCAR strategic priorities."
Allaire explains that her study will provide "a first-ever glimpse of the growing wastewater crisis in the U.S. and quantify wastewater needs and climate risks."
The study summary states that "aging systems, climate change, and disparities in wastewater infrastructure pose a harm to public health. Communities face growing risks due to more frequent extreme weather events. Onsite waste treatment systems (OWTS), such as septic systems, are especially prone to failure due to heavy precipitation and flooding. Nearly 25% of U.S. households are not connected to centralized sewer. The OWTS that they rely upon fail at alarming rates, due to a lack of upkeep or adverse soil and weather. This contributes to water contamination; sewage is a primary source of U.S. waterborne disease outbreaks.
"Despite the prevalence of wastewater system failures and growing future risks, OWTS are an overlooked critical infrastructure that disproportionately serves marginalized communities. Little investment has been made in communities to prepare for greater risk of failure due to more frequent and severe hydroclimatic events. Uncovering and quantifying these concerns poses a considerable data challenge."
The study aims to uncover social impacts of inadequate OWTS infrastructure, under current and future climate conditions. This will be achieved by using a combination of modeling and participatory stakeholder research.
"Utilizing NCAR's expertise in forecasting weather and floods at large scales, paired with Dr. Allaire's expertise in household surveys, nonmarket valuation, and spatial econometrics, this project will examine social impacts of OWTS failure," states the project summary. "Study results and the predictive model to be developed can guide more equitable investments in wastewater infrastructure and climate adaptation."
— Matt Coker