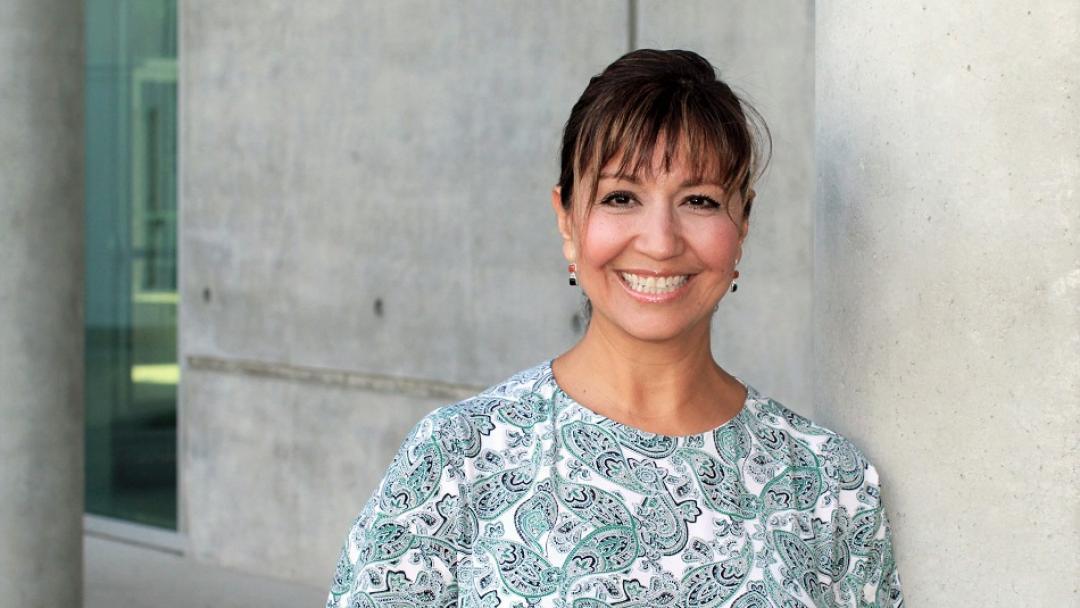 "This $2.7 million gift by Arnold Ventures will fund the most comprehensive study on the sources and consequences of U.S. prison violence to date. Our findings will improve institutional culture and reentry outcomes, and increase the safety of staff and incarcerated individuals overall." — Nancy Rodriguez
---
Unique multi-strategy approach will identify evidence-based reduction, prevention policies
The University of California, Irvine has received a $2.7 million gift by Arnold Ventures to conduct the most comprehensive study to date into the sources and consequences of prison violence in seven states. Findings from the three-year, multi-strategy investigation will be used to create an evidence-based framework for reducing and preventing incidents of violence.
"We are in an era where policymakers, criminal justice professionals and the public have called for greater accountability and implementation of policies for reducing crime in the community," said principal investigator Nancy Rodriguez, professor of criminology, law and society. "Unfortunately, violence behind the walls has received far less attention, and as a result, prisons around the country do not have clear guidance on how to effectively reduce institutional violence. Our study will not only identify the drivers of victimization and violence among incarcerated individuals and staff, but also inform targeted interventions that can be implemented throughout the United States."
The research team includes internationally recognized correctional experts and a partnership with seven state prison systems, called the Prison Violence Consortium, which was created under the direction of Rodriguez in order to conduct a thorough empirical assessment into the nature, causes and effects of prison violence.
Consortium members include the Arizona Department of Corrections, Rehabilitation and Reentry; Colorado Department of Corrections; Massachusetts Department of Corrections; Ohio Department of Rehabilitation and Correction; Oregon Department of Corrections; Pennsylvania Department of Corrections; and the Texas Department of Criminal Justice. On any given day, these state prison systems house nearly 300,000 individuals.
"The members are dedicated to having an open dialogue, discussing the various challenges and addressing problems with rigorous, methodological approaches. Collectively, the group represents a learning community where the safety, health and well-being of incarcerated individuals and staff are at the forefront of efforts to advance correctional system reforms," Rodriguez said.
The team will collect information regarding a range of issues regarding violence and victimization among those incarcerated and against staff, including the prevalence, contributing factors and institutional responses to incidents. Several research methods will be used, including analysis of administrative records; review of incident reports; interviews with impacted individuals and key correctional and behavioral health professionals; and a systematic evaluation of policies, procedures and staff training.
"We have consortium members' full support and cooperation to conduct this study, which will expand the evidence base on prison violence and victimization," Rodriguez said. "Information from this study will transform correctional systems in important ways, helping to improve prison culture, the reentry process and related well-being outcomes."
Natasha A. Frost, professor in the School of Criminology and Criminal Justice at Northeastern University; Jillian J. Turanovic, assistant professor in the College of Criminology and Criminal Justice and director of the Crime Victim Research and Policy Institute at Florida State University; H. Daniel Butler, assistant professor of sociology at Iowa State University; and Melinda Tasca, associate professor in the Department of Criminal Justice at University of Texas at El Paso; are the other principal investigators for the project. Susan Turner, UCI professor of criminology, law & society, and Kai Zheng, UCI associate professor of informatics and associate adjunct professor of emergency medicine, are the co-investigators.
Arnold Ventures is a Houston-based philanthropy with a core mission of investing in evidence-based solutions that maximize opportunity and minimize injustice. Arnold Ventures' investments are guided by a belief in data-driven policymaking and a desire to increase the effectiveness of social spending through the use of rigorous evidence about what works. This includes supporting bold ideas to safely reduce prison populations, improve culture and conditions, increase transparency and bolster prospects for successful reintegration.
---
---
Media Contact:
Mimi Ko Cruz
949-824-1278