Welcome to the UCI Labor Center! Workers are at the center of our outward-facing programs, research, and labor education. Through our work, we tackle the economic and social challenges facing working people and their families, raise up their accomplishments, and connect to their struggles for dignity and respect on the job. In our first year, we will launch UCI's first-ever Labor Summer, a full-time paid internship program for UCI students that pairs them with a labor union or worker organization. Stay tuned as we develop more programming, research, and engagement opportunities that forward our mission of advancing workers' rights and a worker-centered economy. As the inaugural faculty director, I am incredibly excited by the center's potential to foster new ideas, new leaders, and new partnerships to improve the lives of working families in Orange County and beyond. Onward!
Virginia Parks
---
UCI Labor Center Mission
The UCI Labor Center builds the power of working people in Orange County and beyond by promoting, defending, and expanding workers' rights. Through research, advocacy, policy innovation, education, and outreach, the center supports unions and worker organizations in their efforts to build a fair and racially just worker-centered economy.
---
Labor Summer comes to Orange County
UC Irvine Labor Center is coordinating Labor Summer internships for UC Irvine students and partnering with the UC Berkeley Labor Center for orientation. Here's what Labor Summer looks like for UC Irvine undergraduate and graduate students:
Eight-week, full-time, PAID internship with an Orange County labor union or community organization
Two tracks: Organizing Track and Research & Policy Track
One week of orientation at UC Berkeley (June 20 – 24)
Seven weeks at internship site in Orange County (40 hours per week; June 26 – August 10)
Two training sessions at UC Irvine during internship
Two to three mentor conversations
August 11 graduation in Oakland
For the orientation week at UC Berkeley, the UC Irvine Labor Center will cover travel expenses to and from UC Berkeley and provide room and board. The UC Irvine Labor Center will also cover travel expenses to and from
Oakland for the August 11 graduation. If you are graduating in June, you are eligible to apply for Labor Summer.
UC Irvine Application Deadline: March 17, 2023
Please see FAQ and other information on the UC Berkeley Labor Center Labor Summer webpage.
For other questions, please email Professor Virginia Parks, UC Irvine Labor Center Faculty Director at vparks@uci.edu. Make sure to put "Labor Summer" in the subject line.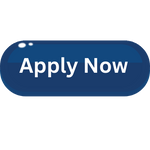 Host a UC Irvine Intern
Organizations interested in applying for the UC Irvine Labor Summer should contact Virginia Parks vparks@uci.edu for information and an application. Deadline for applying is March 1, 2023.