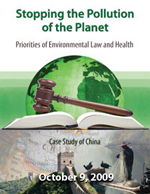 The "Toward a Sustainable 21st Century" series is an initiative of a foundation of global reach and a research university to do together more than they can do separately on significant unsolved problems of global society in the areas of marine resources conservation, and threats to ecosystem and environmental health caused by toxic chemicals and the absence of effective governance structures which promote sustainability.
The broad goal is to contribute to sustainability on Earth through four general categories of presentations:
Science and 21st Century Sustainability
Law and Governance in 21st Century Sustainability
An Empowered Civil Society in 21st Century Sustainability
Imperatives for Action
The conference series occurs at the Arnold and Mabel Beckman Center of the National Academies of Sciences, Engineering and Medicine in Irvine, California.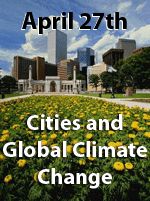 Within UCI, the "Toward a Sustainable 21st Century" series has been co-sponsored by the School of Social Ecology, the UCI Law Center for Land, Environment and Natural Resources, the Program in Public Health, and the Newkirk Center for Science and Society, UCI Oceans, and the Blum Center for Poverty Alleviation. This web version is a product of the collaboration of Jennifer Lane and Eric Carter from Social Ecology Computer Support, and Patricia DeVoe and Allison Yuzuki-Rogers from the Office of the Dean of Social Ecology. Harry Ratner is Producer/Director of the digital recording and the editing.
The planning for the individual programs has benefitted significantly from the contributions of Sue Trumbore, Ellen Druffel, Joseph F.C. DiMento, Alejandro Camacho, Frank L. Meyskens, Jr., Guiyun Yan, Anthony James, Dele Ogunseitan, Rufus Edwards, J. Peterson Myers, Karen O'Brien, Donald Blake, Richard Matthew, Wendell Brase, Michael Robinson-Dorn, Helen Ingram, Dan Stokols, David Feldman, Sergio Knaebel, Lisa Grant Ludwig, Eric Rignot, Isabella Velicogna, Scott Samuelsen, Tim Bradley, Travis Huxman, Brett Sanders, Alice Robinson, Susan Coons, Steven Davis, Bruce Blumberg, Adam Martiny, Kristin Davis, and Ruth Gyllenhammer.
The "Toward a Sustainable 21st Century" series is presented to the campus and community by the Newkirk Center for Science and Society under the leadership of Joseph F.C. DiMento, Simon Cole, Liz Eastin, Erin Umberg, Lori Metherate and Kelly Novahom.
The "Toward a Sustainable 21st Century" series is administered for the foundation of global reach and UCI by John M. Whiteley and Norma Yokota with the assistance of Nina Obiedo, Abby Beck and Madelaine Afable from the Social Ecology Business Office and Greg Reinhard from the Office of the Dean of Social Ecology.

Empowering Sustainability
Empowering Sustainability connects emerging sustainability leaders from twenty-five countries across generations and disciplines through the exchange of ideas and experiences, and through fostering engagement and research on the ground through the collaboration among fellows and like-minded organizations worldwide.
This initiative has benefited significantly by ideas and conceptions provided by a planning committee composed of Juliana Zanotto, Chace Warmington, Mojgan Sami, Abby Reyes, Jenna Maki and Marjorie Beale. Empowering Sustainability 2013 will occur July 22-26, 2013. The UCI Sustainability Fellows contribute their ideas to Juliana Zanotto who incorporated them into the webpage.