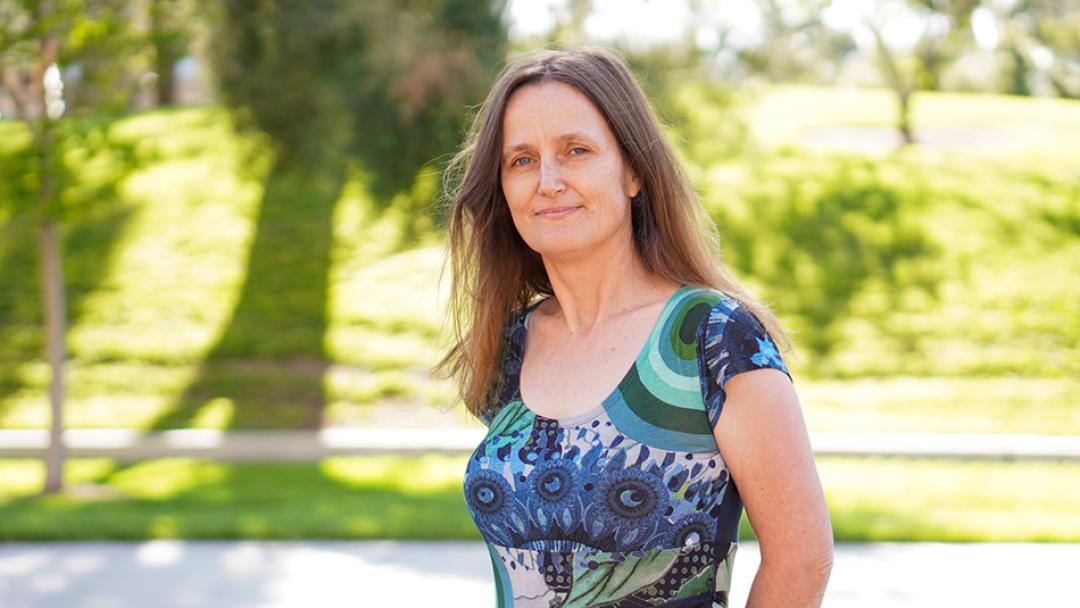 ---
Professor leads department this academic year
Ilona Yim, professor of psychological science, has been appointed interim chair of her department. She will serve for this academic year. Then, Nicholas Scurich, professor of psychological science and criminology, law & society, will become chair.
Yim joined UCI in 2003 for a two-year postdoctoral assignment in the Department of Psychiatry. In 2005, she joined the faculty in psychological science.
The Irvine resident lives with her daughter Emilie and two bombay cats, Mushu and Moira. "We adopted them from Catmosphere Laguna, a cat shelter that operated a cat restaurant," she says. "They were the last two cats left before they had to close their doors because COVID-19 started."
Yim has a Ph.D. in psychology from the University of Trier in Germany. She studies biopsychosocial mechanisms linking stress and health, with a specific focus on women's health. "In my studies, I often research pregnant women, as well as women exposed to severe stressors such as homelessness or domestic violence," she says.
Yim recently answered the following questions.
What is your vision for your department?
I will only be the interim chair for one year, so I will focus on continuing the momentum that others have built before me. I am passionate about equity and inclusion and I hope that during my short time, we can do some work on further building on the strides we have made over the past few years.
What is your most important role as chair?
I think my most important role will be to support our faculty, staff and students to be successful in their work, to create an atmosphere that is welcoming to everyone, and to hopefully leave the department in at least as good shape as I found it.
What is a fun fact about yourself?
I practice a Japanese martial art, called Shorinji Kempo.
What is your favorite book and why?
I'm not sure I have an all-time favorite book. But, I love to read. I just finished reading 'The Missing Sister' by Lucinda Riley. I found it when I was stranded at the Venice airport for four hours. It was one of maybe 20 books at the entire airport that wasn't in Italian. So, I bought it, and surprisingly loved it. It is very clever, has lots of unexpected twists and turns and tells the story of several generations of women in Ireland.
---
Contact:
Mimi Ko Cruz
Director of Communications
949-824-1278