April 2010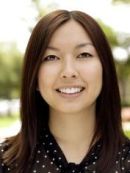 Congratulations to alumna Cleo Tung, who was recently awarded a prestigious Gates Cambridge Scholarship. Tung graduated in 2009 with a B.A. in Criminology, Law and Society.
At Cambridge, Tung intends to research the effectiveness of the UK asylum system in protecting women fleeing gender persecution. She will explore the criminalization of women seeking asylum as well as discrepancies between gender asylum policy and practice. Click here to learn more about her future research plans.
The Gates Cambridge Scholarship was established in 2000 by the generosity of Bill and Melinda Gates. This international scholarship program enables students from outside of the United Kingdom to study at the University of Cambridge.