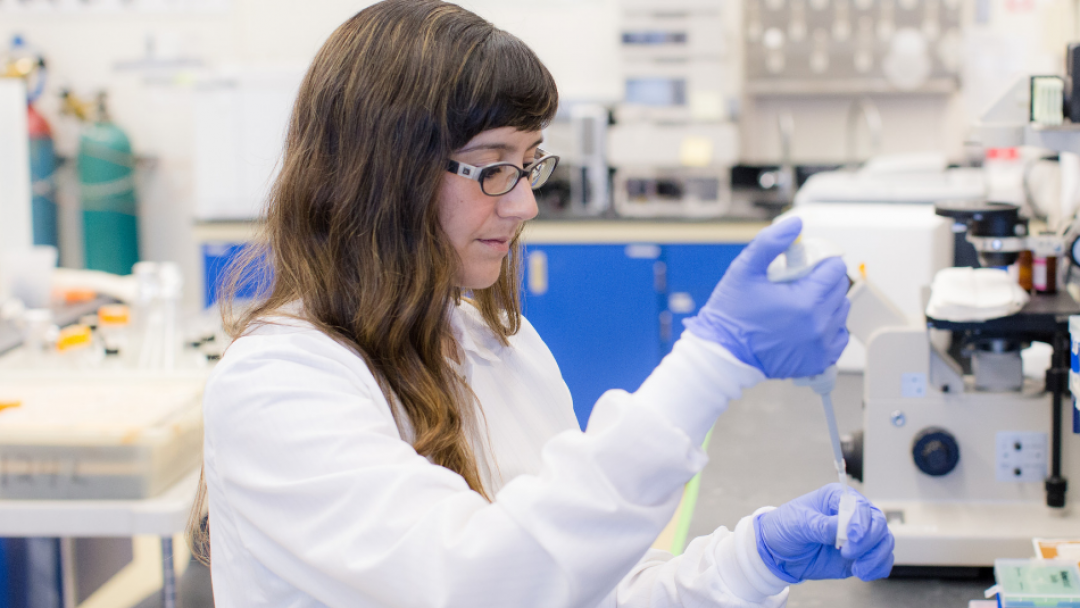 ---
Psychology and social behavior doctoral student and faculty members investigate role of microbiomes for human health
Desiree Chase, a doctoral student in psychology and social behavior, and her advisers Jessica Borelli and Sarah Pressman, psychological science faculty members, have been awarded support from the Zymo Research Corp. for their project, "Connections Between Psychological Stress, Social-Bonds and Gut Microbial Composition in the Parent-Child Dyad."
The project is part of the UCI Microbiome Initiative, which aims to create cross-discipline collaborations to discover universal principles about microbiomes. It is the first of seven to be funded by Zymo Research, which will be sponsoring projects that investigate the role of microbiomes for human health and natural ecosystems.
Chase and Borelli's study will focus on the gut-brain connection and how psychobiologists conceptualize this system. The research will explore whether these connections are present and how the parent-child bond may alter the nature of the stress-microbiome connections. The research will further look at the commonalities and differences in the microbiome within families.
"To date, no studies to our knowledge have tested the associations between attachment, emotion and the microbiome in human mothers and children, promise of the potential links between these constructs can be found in a) human studies documenting links between attachment, emotion, and physiological indicators and b) animal studies linking attachment-related experiences with the composition of the microbiome," Chase notes. "Attachment in both adults and school-aged children is associated with outcomes across physiological systems, with findings suggesting that higher quality attachment relationships confer physiological benefits. In addition, research links positive emotions to markers of health, such as improved immune function, faster wound healing, and improved physiological reactivity to stress."
Thus, "ample evidence suggests that both attachment security and emotion are associated with optimal physiological health in human adults and children," she adds.
"Preliminary work using preclinical models provides evidence for the impact of attachment-related experiences on aspects of the microbiome related to health. For instance, the microflora of infant Rhesus monkeys are significantly altered following maternal separation, a situation intended to create attachment-related stress. Specifically, these monkeys evidenced decreases in the symbiotic bacteria, Lactobacillus. Further, mice exposed to social stressors showed decreases in Bacteroides, which is associated with Inflammatory Bowel Disease in humans."