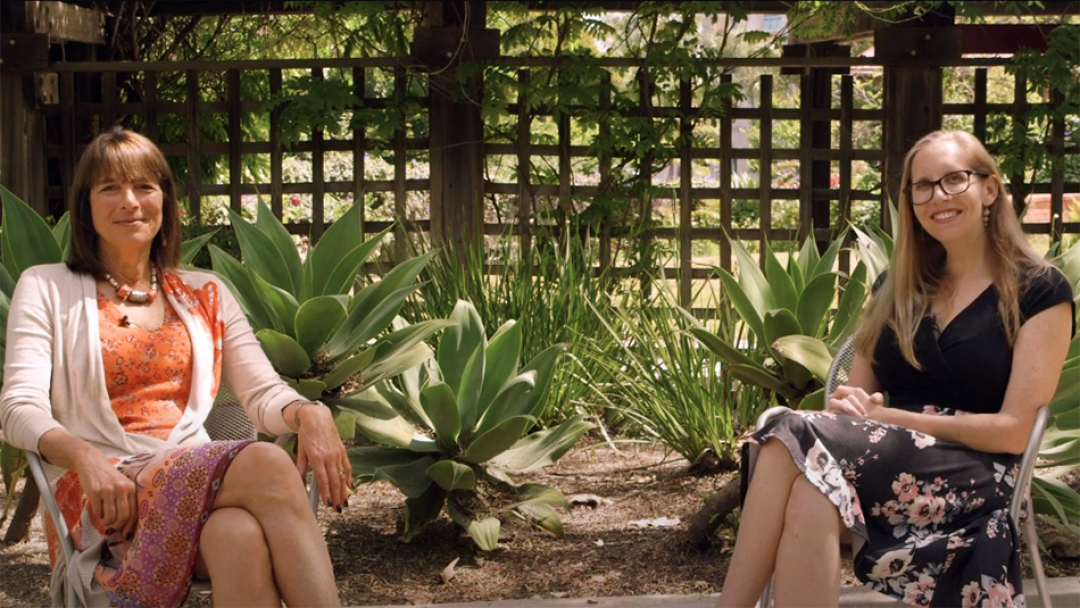 ---
Inaugural webinar offers tips to parents coping with coronavirus quarantine
The School of Social Ecology launched its "Parkside Chats," a webinar series highlighting the school's experts on the social, environmental and mental health effects of the COVID-19 pandemic with a conversation between Dean Nancy Guerra and Jessica Borelli, associate professor of psychological science. The chat focused on "pandemic parenting."
Watch the first Parkside Chat:
The webinar:
Bonus video:
5 Takeaways:
Identifying your parenting values or goals during this challenging time (e.g., keeping my children physically safe and psychologically healthy) may help guide your parenting behavior, focus on what really matters, and let go of what really doesn't matter.
Practice feeling compassion toward yourself and your children — this is a challenging time for all of us and we all deserve a break.
Remember that strong relationships (between all members of your household) form the foundation for everything else, including learning, peaceful coexistence, effective discipline, stable circadian rhythms, productive work, and physical health, so don't skimp on relationship-boosting behavior!
Create opportunities for everyone in your family to express their feelings — through conversation, or art, or even dance or play. We all have lots of big feelings right now and we need to be encouraged to share them with one another in a safe way.
Remember to count your blessings — notice the benefits that this time or situation has created and focus on them. Prolonging positive emotion can undo the stress of negative emotion and make us feel more connected to others.
Related op-ed by Borelli in the Daily Pilot:
Commentary: Patients with anxiety are faring fairly well but they may be avoiding underlying causes
---
Media Contact:
Mimi Ko Cruz, 949-824-1278