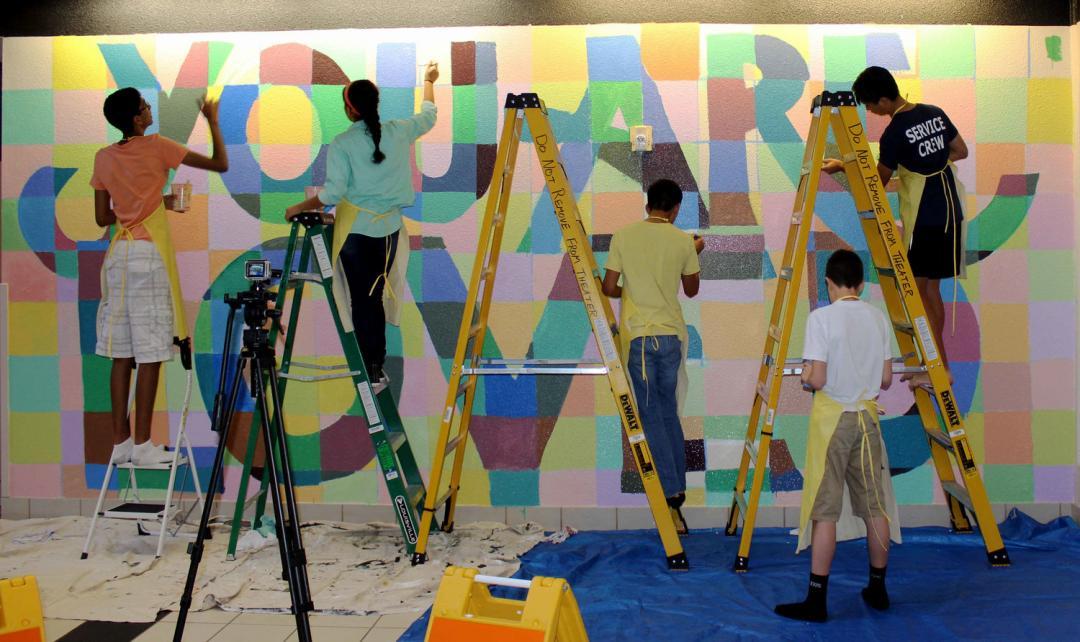 ---
Artist Alex Cook will be on campus Jan. 27-29 to paint a "You Are Loved" mural in the Social Ecology I building and the public is invited to participate.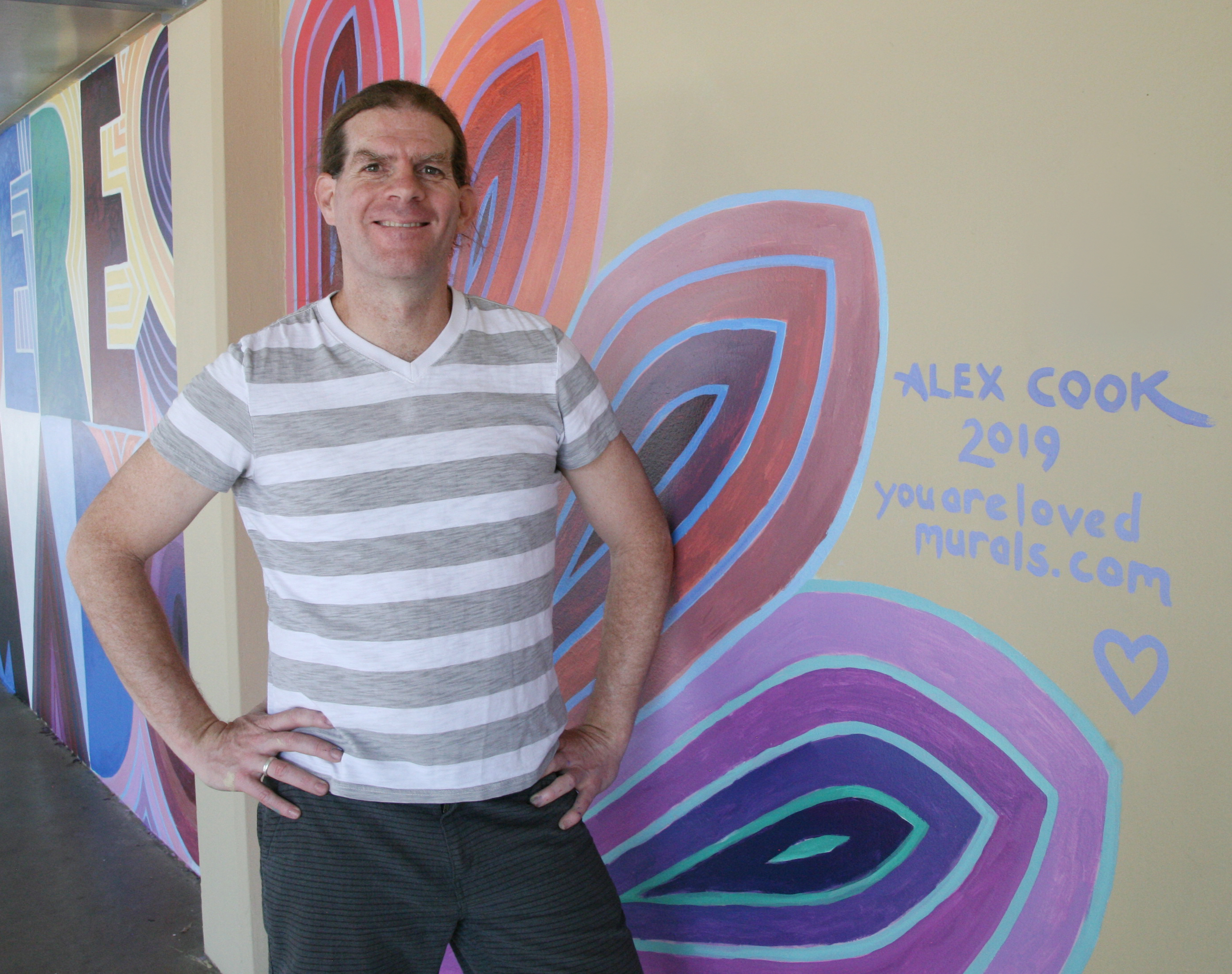 Everyone is welcome to help paint the mural Jan. 27 from 1-5 p.m. and Jan. 28 from 9 a.m. to 4 p.m. in the Social Ecology I building on campus.
The project is part of the School of Social Ecology's effort to promote and spread compassion.
"We are finding creative ways to promote compassion because compassion, kindness and empathy are badly needed in today's world. This mural will let students and everyone who sees it know that they matter," says Nancy Guerra, dean of the School of Social Ecology.
Cook, a former prison chaplain, has painted scores of "You Are Loved" murals in schools, community centers and prisons nationwide. His aim is to deliver the message that people are valuable.
"You are loved is a message we all need to know," he says. "The mural project is about counteracting negative messages that we see so often on the Internet, in advertising, on television, even in our personal conversations. … It's really important to me to put specific messages of support and belief in our inherent value into public places."
A meet-the-artist reception will take place Jan. 29 in SEI, Room 112 from 4-6 p.m.
---
Media Contact:
Mimi Ko Cruz
949-824-1278
mkcruz@uci.edu