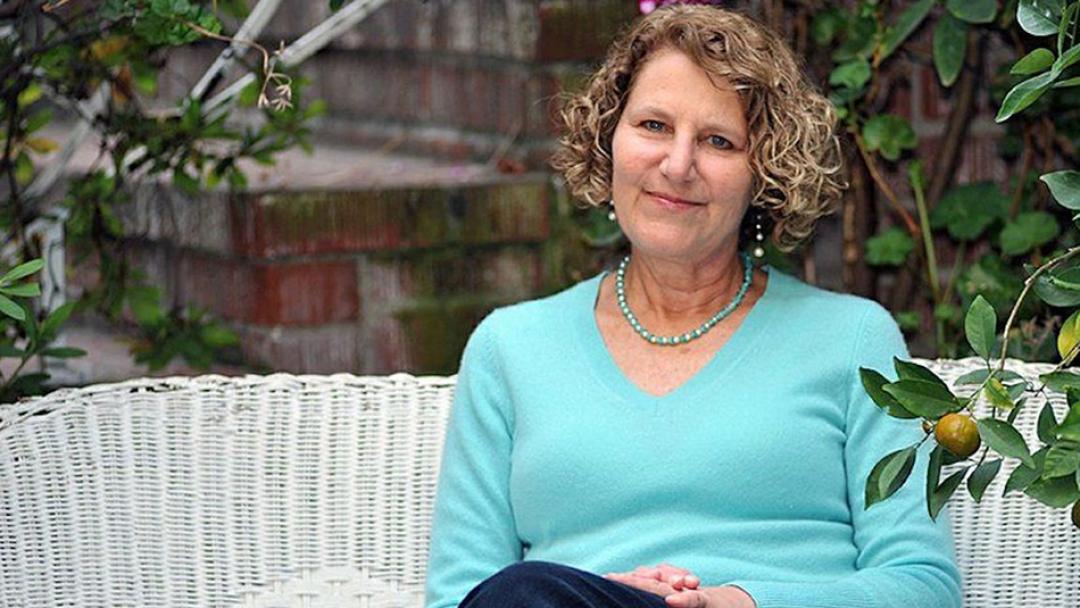 ---
Maryann Jacobi Gray earned her Ph.D. in social ecology in 1984
Alumna Maryann Jacobi Gray ('84 Ph.D. social ecology), a social psychologist and former assistant provost at UCLA whose personal experiences spurred her advocacy on behalf of people who unintentionally caused the death of others, died April 1 in Los Angeles of complications from a medical procedure. She was 68.
"Maryann was among our first cohort of Social Ecology Ph.D. students in the early 1980s and a distinguished alumna of our school," Chancellor's Professor Emeritus Daniel Stokols said. "It was a true privilege to be able to work with Maryann and serve as her dissertation advisor. She was creative, warm-hearted, supportive of others, and brought exceptional grace and enthusiasm to her graduate studies and subsequent research and administrative career at USC, Rand Corporation and UCLA. Touched by tragic events just prior to entering our doctoral program, Maryann transformed the lingering trauma of those events into sustained action to improve the world. Maryann was a deeply spiritual person and a powerful force for good in this world. She will be missed tremendously by all who had the privilege to know her."
After earning her doctorate, Gray was a postdoctoral fellow at UCLA's School of Education and Information Sciences' Higher Education Research Institute, where she contributed to conduct groundbreaking research on service learning and student-outcomes assessment, leading to a decades-long academic and administrative career at the university.
Following interludes as a behavioral scientist at the Rand Corp. and associate vice provost at USC, Gray returned to UCLA, serving for nearly 10 years as assistant provost under Executive Vice Chancellor and Provost Scott Waugh, until her retirement in 2017. Universally respected as an administrator, Gray helped to advance university planning, support faculty and students, and implement key initiatives across virtually every academic unit on campus during her tenure.
Gray was born on Oct. 29, 1954, and grew up in Westchester County, New York. An outstanding student, she received her bachelor's degree in psychology from Duke University and undertook graduate studies in clinical psychology at Miami University of Ohio before earning her doctorate in social ecology from UCI.
In 1977, while living in Ohio, Gray's life was forever changed when she accidentally hit and killed an 8-year-old boy with her car. Years later, she would share her story publicly on National Public Radio and launch the website Accidental Impacts, which would grow into the Hyacinth Fellowship, a nonprofit that provides a healing space and resources for others who have unintentionally killed or seriously injured someone. Her efforts were highlighted in major media outlets, from the New Yorker and NPR to the BBC, and she continued to speak to audiences about her experiences.
After retirement, Gray devoted much of her time and energy to the Hyacinth Fellowship and her creative writing endeavors. At the time of her death, she was working on a book, "Accidental Killing: A Survivor's Handbook," with fellowship co-founder Chris Yaw.
"I think the way we get over trauma is by reaching out and contributing and helping," Gray said in an interview with the BBC in 2018. "I don't think I'll ever be at peace with the fact that I killed a child … but I can say that doesn't have to define who I am today. Who I am today is a person who is trying to help other people, to learn, to reach out, to be a good friend, to be a loving family member."
Gray is survived by her sister Jan Stewart, her brother-in-law David Stewart, her former husband Glen Gray, a niece and nephew, cousins, and her close friend John Chebultz.
Donations in Gray's memory can be made to the Hyacinth Fellowship.
Memorial service
A celebration of the life of Maryann Jacobi Gray will take place Thursday, May 11, from 4–6 p.m. in the Founders Room at the James West Alumni Center at UCLA. A reception will follow on the patio. The event also will be livestreamed on Zoom: https://ucla.zoom.us/j/92695864261.
---