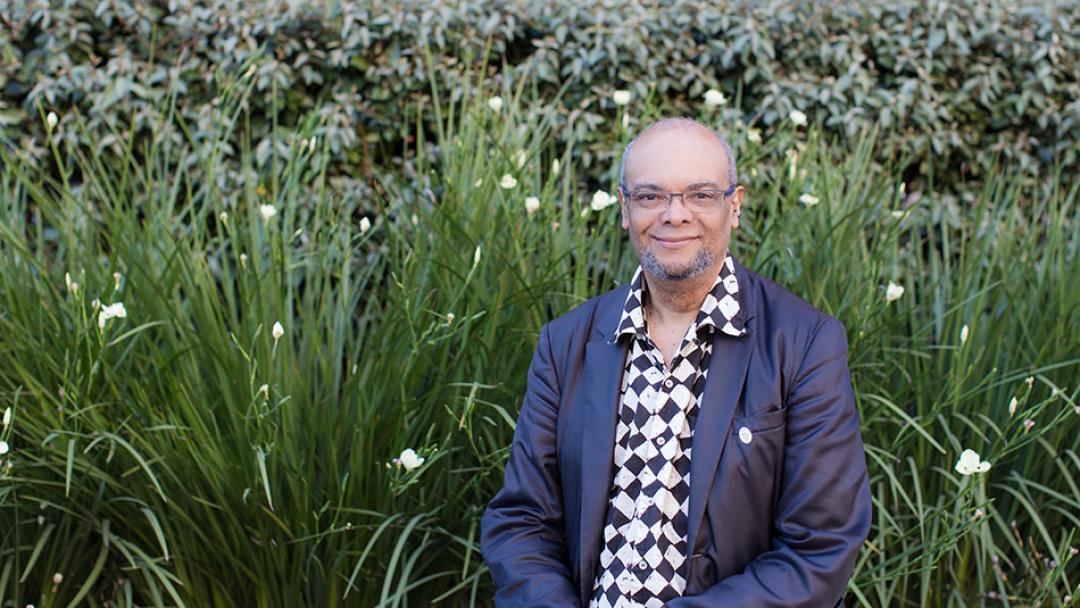 ---
New professor of psychological science studies compassion and connection between heart and brain
Julian F. Thayer has joined the School of Social Ecology as a distinguished professor of psychological science.
He holds a Ph.D. and M.A. in psychophysiology from New York University and a B.A. in psychology from Indiana University. Specializing in health psychology, psychopathology, health disparities, heart rate variability, emotions, stress and neuroimaging research, Thayer came from Ohio State University, where he was the Ohio Eminent Scholar in Health Psychology and where he ran the Emotions and Quantitative Psychophysiology Lab.
His numerous accolades include the Society of Behavioral Medicine's 2019 Distinguished Scientist Award, the most prestigious honor granted by the organization. It is based on total career achievement and recipients must have achieved scholarly distinction by making a series of distinguished empirical contributions or contributing substantially to the development of new theories or methods.
Among his diverse interests is his compassion research. Thayer studies the body's longest nerve, called the vagus, as it relates to compassion.
He has found that those who are more compassionate exhibit more activity along their vagus nerve. For example, people with greater vagus nerve activity, as indexed by the variability between heart beats, were more forgiving of the transgressions of others when asked to recall such transgressions. Other research has shown that those with greater vagus nerve activity were less likely to assign blame to others who have committed a transgression against them.
More generally, he says, activity of the vagus nerve and the associated brain regions, is linked with feelings of well-being and safety.
Thayer's research is wide ranging but it all revolves around understanding the connection between the heart and the brain.
His latest research delves into heart rate variability, which generally is an index of cardiovascular flexibility in response to situational demands, in the context of discrimination.
"What we're finding is that people exposed to unfair treatment have to regulate their emotions," Thayer explains. "In particular, they have to inhibit their anger at unfair treatment. And, interestingly enough, these individuals also have paradoxically higher heart rate variability."
In a recent Current Cardiology Reports journal article he co-wrote with LaBarron K. Hill, Thayer describes that phenomenon.
"Significant disparities in hypertension-related disease exist such that African Americans have greater risk," Hill and Thayer summarize in their paper, "The Autonomic Nervous System and Hypertension: Ethnic Differences and Psychosocial Factors." "The underlying factors associated with this increased risk are, to date, not fully understood. The present review provides evidence for a unique pattern of autonomic nervous system regulation in African Americans and shows that psychosocial factors such as racial discrimination may contribute to this paradoxical situation."
In other words, "when you have to actively regulate your emotions, you engage certain brain areas and those brain areas tend to be associated with activity in the vagus nerve," Thayer says. "For example, we did a study in Brazil, where they have three official ethnic categories and the English translation of the categories are black, brown and white, basically. What we found was that there was a linear relationship where blacks had the highest heart rate variability, browns were below blacks and the whites were the lowest. Blacks also have the greatest exposure to discrimination. So, regulating expressions of anger are associated with activity in those brain regions associated with regulating emotions and heart rate variability. At the same time however, blacks also had the highest rates of hypertension. We call this the cardiovascular conundrum."
Thayer is busy unraveling the conundrum and has a number of scholarly papers in the works.
Meanwhile, he is enjoying his new home in Irvine, saying that he decided to come to UCI for many reasons, including his outstanding peers on the faculty in psychological science and across the university.
In addition, Thayer says, he is excited for the opportunity to further enhance UCI's commitment to diversity and to help build the clinical psychology program.
"What I look forward to as a distinguished professor is to train the next generation of psychological scientists and to serve as a role model for junior faculty as well as graduate and undergraduate students," Thayer says.
— by Mimi Ko Cruz