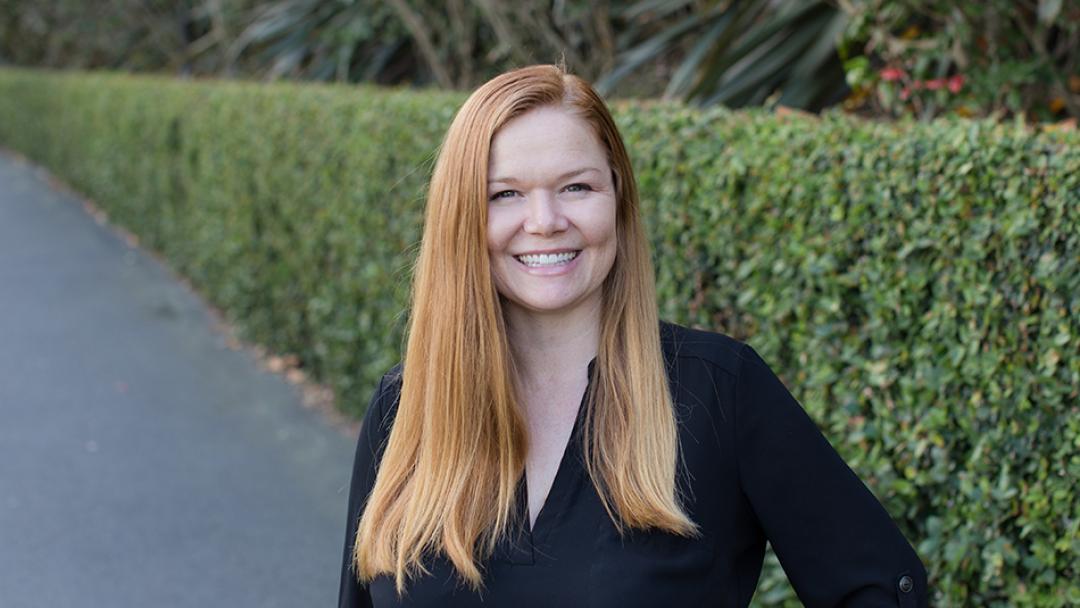 ---
Assistant professor of psychological science honored for exceptional early career
Kate Ryan Kuhlman, assistant professor of psychological science, has been selected to receive the Academy of Behavioral Medicine Early Stage Investigator Award for being an exceptional early career scientist.
As part of the prize, Kuhlman will attend the Academy's conference in Vermont in June. The theme of this year's conference is "Healthy Aging Across the Lifespan: The Role of Socioeconomic Status."
"This year's theme is particularly compelling to me because I recently led an investigation into the innate immune response to acute laboratory stress among adolescents exposed to early life adversity" Kuhlman notes. "We observed that father's education was a unique predictor of membership in the highest-risk group, and this high-risk group showed robust differences in inflammatory responses to acute psychosocial stress at the intracellular and cellular levels. Further, I have endeavored to extend this line of inquiry within a lifespan developmental framework by characterizing the associations between inflammatory activity and specific endophenotypes observed in psychiatric patients, which are modulated by age-related neurodevelopmental processes."
Kuhlman is in her final year of a National Institute of Mental Health career development award which supported her continued development as an investigator at the intersection of developmental psychopathology and psychoneuroimmunology. Her research focuses on the role of stress during development in shaping trajectories of health and disease, as well as the modifiable psychological and behavioral factors that can be leveraged to mitigate disease risk and promote resilience.
Early life adversity has been linked to earlier mortality mediated by increased risk for chronic pulmonary diseases, cardiovascular disease, depression, stroke, and some forms of cancer, she says. "My scholarship is focused specifically on mitigating lifelong health disparities in individuals exposed to adversity during childhood, which often includes poverty."
Kuhlman holds a Ph.D. in clinical psychology from the University of Michigan and a B.A. in psychology from New York University. She completed post-doctoral training in psychoneuroimmunology at UCLA.
---
Contact:
Mimi Ko Cruz
Director of Communications
949-824-1278