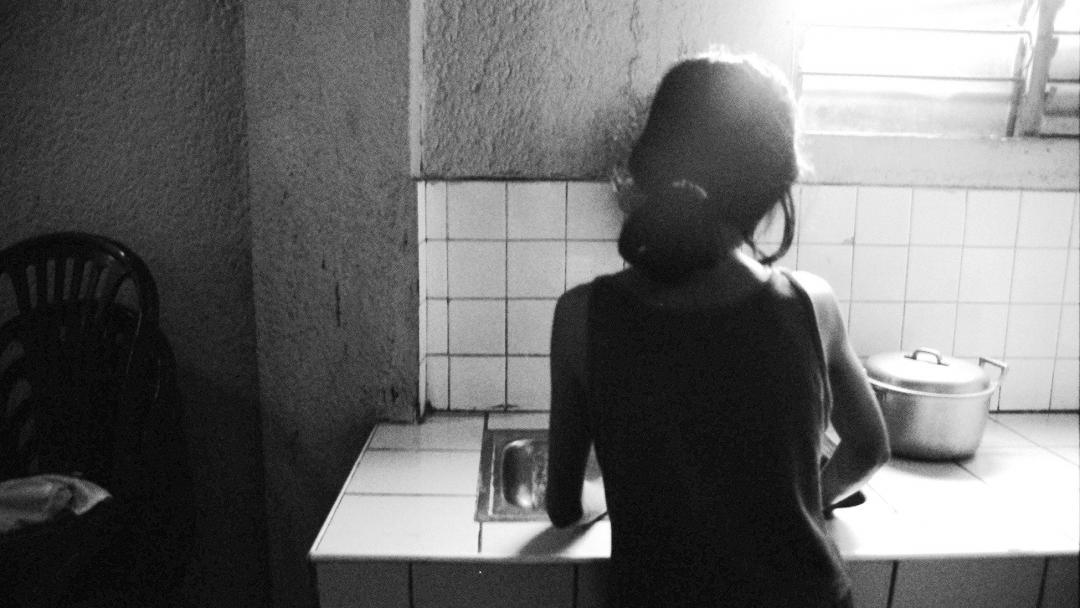 ---
The public's help is essential to combat the sex trafficking of minors, yet little is known about how laypersons perceive victims and perpetrators.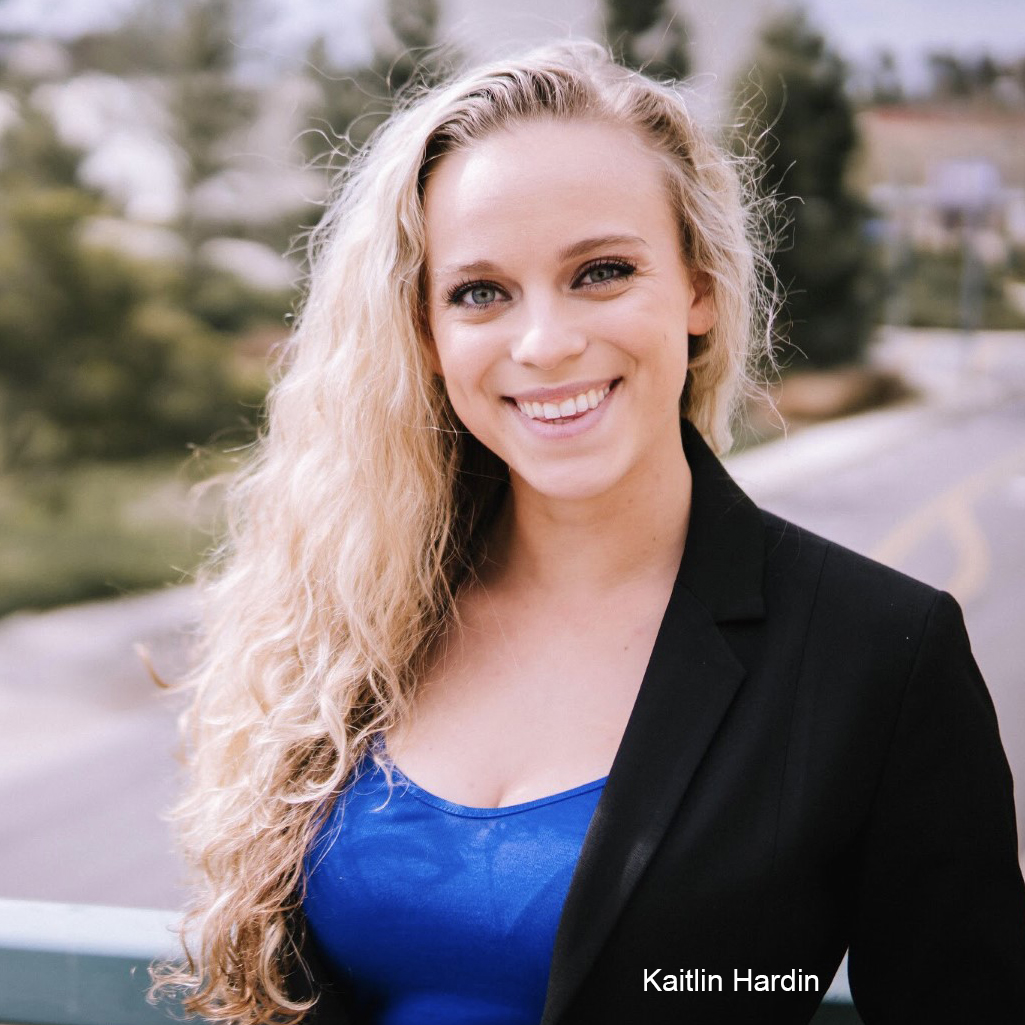 The layperson's perceptions will be the topic of psychological science Ph.D. student Kaitlin Hardin's presentation at this year's Virtual Convention of the Association for Psychological Science convention, taking place today and Thursday.
New research Jodi Quas, professor of psychological science, and Hardin, reveals that the public's ability to recognize a potential trafficking scenario is limited even when it involves the youngest underaged victims.
"Our research reveals limited recognition abilities in laypersons, even when trafficking involves young teen victims," Quas and Hardin note. "Greater general knowledge of sex trafficking does not help: Laypersons continue to blame victims, labeling them prostitutes, willingly exchanging sex for money. These trends suggest a clear need for better education on sex trafficking to reduce risk of misidentifying victims as culprits."
Hardin's presentation, titled "Laypersons' Perceptions and Knowledge of Domestic Minor Sex Trafficking," is a featured "Flash Talk," a short video being presented in the virtual main lobby. Other Flash Talks by UCI graduate students and faculty also will be presented. They include:
"Performance on Personal Short-Term Academic Goals Changes College Students' Non-Specific Psychological Distress" by Jennica Rogers, Luise Keyserlingk, Jutta Heckhausen and Jacquelynne Eccles
"How a Psychosocial Stressor Impacts Emotion Recognition Among Adolescents Exposed to Early Life Adversity" by Kelci Straka, Zahra Mousavi, Negin Ghaffari and Kate Kuhlman
"Antibiotics: A Study of Internet Discussion Board Posts during COVID-19 Lockdown" by Sarah Wang, Nancy Rich and Ernesto Cortes
"The Role of Trauma-Related Growth Processes in Adolescents' Functioning during the COVID-19 Pandemic" by Shreya Mukhopadhyay, Shreya Mukhopadhyay, Jennica Rogers and Zoe Klemfuss
"Positive Attentional Bias Responses to Acute Stress in Adolescents: The Role of ELA by Mai-Lan Tran, Zahra Mousavi, James Swanson and Kate Kuhlman
"Coping with Discrimination: Form and Context Matters" by Amandeep Kaur and Kristine Molina
"Social Support and Health Outcomes Among CPS Involved Adolescents: A Longitudinal and within-Subjects Investigation" by Zahra Mousavi, Shreya Mukhopadhyay, MA, Kate Kuhlman and Jodi Quas
"Divergent Trends Reveal Hidden Children: Referrals and Incidence of Child Maltreatment during the COVID-19 Pandemic" by Stacy Metcalf, J. Alex Marlow, Corey J. Rood and Jodi Quas
"The Role of Acute Psychosocial Stress and Early Life Adversity on Inhibitory Control Among Adolescents" by Melody Moloci Noss, Zahra Mousavi, Samhara Soto and Kate Kuhlman
"The Protective Role of Peer and Caregiver Support Among Foster Youth" by Shreya Mukhopadhyay, Zahra Mousavi, Jodi Quas and Kate Kuhlman
"Processing Speed and Inhibitory Control As a Function of Acute Psychosocial Stress in Adolescence" by Samhara Soto, Zahra Mousavi, Melody Moloci Noss and Kate Kuhlman
"Should I Follow My Dreams or be a Doctor? Economic Inequality Leads to Fewer Perceived Pathways to Success" by Lisa Koh and Oliver Sng
"Dual Benefits of Emotion Conversations for Children: Spontaneous Disclosure and Decreased Stress" by Joanna Peplak and Zoe Klemfuss
"Positivity Resonance and Its Association with Synchronous Nonverbal Affiliative Behaviors and Perceived Lovingness in Long-Term Married Couples" by Jocelyn Lai
In addition, students and faculty are presenting posters during the convention. They include:
"Religious Involvement As a Moderator of the Relationship between Potentially Morally Injurious Event Exposure and Flourishing" by Cathy Z Liang, Kelci Straka, Jyotsna Grandhi and Alyson Zalta
"Correlations between Self-Compassion, Post-Traumatic Stress, and Life Satisfaction in Trauma-Exposed Homeless Women" by Amada Cipres, Rachel Reyes and Dana Rose Garfin
"Differential Effects of the Saying-Is-Believing Effect" by Hye Rin Lee, Jacquelynne S. Eccles, Nathanael Quinn Forde, Shirley Thai, Ruby Bobae Choi, Kristina Zeng and Flora Ung
"Representational Drawing and Artistic Methods: Exploring the Relation between Artistic Expertise and Visuospatial Skill" by Mariya Vodyanyk
"Developing a Culturally-Sensitive Hepatitis C Virus Treatment Program for Homeless Adults" by Nicholas Arce, Dana Rose Garfin, Kartik Yadav and Adeline Nyamathi
"Like, Comment, Share, and the Justice System: Social Media's Impact on Justice Involved Youth" by Karen Coronado, Karen Annell, Jordan Beardslee, Sarah Miltimore and Elizabeth Cauffman
"Acute Psychosocial Stress and Reward Learning during Adolescence: The Moderating Role of Gender" by Sierra Elena Soto and Kate Kuhlman
"The Role of Early Life Stress in Adolescent Risk Taking Behaviors" by Neda Semsar, Emma L. Rodger, Kathie Chang and Kate Ryan Kuhlman
"Positive Attitudes Toward a Mobile Health Monitoring System and Associations with Engagement and Trajectory of Depressive Symptoms" by Nathaniel Choukas, Brenda Nguyen, Sam Lee, Joshua Dea, Alexander Rivera, Asal Yunusova, Jocelyn Lai and Jessica Borelli
"Positive Coping Strategies and Psychosocial Outcomes in a Representative Sample of Texas and Florida Residents during COVID-19" by Elaine Tannouz, Rebecca Thompson and Dana Rose Garfin
"Implications of Psychosocial Stress on Attentional Bias Among Adolescents" by James Swanson, Zahra Mousavi, Mai-Lan Tran and Kate Kuhlman
"Remember When? Earliest Childhood Memories in Black and White American Emerging Adults" by Deborah Kamliot, Emily Slonecker and Jessica Zoe Klemfuss
"Protective Factors Against Cognitive Decline in Parkinson's Disease" by Hannah Bradley
"Patterns of Risk-Taking: Examining Gender As a Moderator in Risk-Taking Behaviors before and after Stressors" by Katherine Chang, Emma L. Rodger, Neda Semsar and
Kate Kuhlman
"The Effects of Sleep Quality and Mood on Working Memory Training Outcome in Children with ADHD" by Nicole M. Delano
"The Perfect Storm: Attachment Anxiety Is Associated with Domestic Conflict Perpetration but Only Among Females High in Respiratory Sinus Arrhythmia" by Ashley Elizabeth Griffith, Yasamin Manesh, Nathon D. Camacho-Morfin, Jennifer Nguyen, Edelya Silva Borges, Nicole M. Froidevaux, DeWayne Williams and Jessia Borelli
"Thin-Slicing Breakups: Naïve Observers Accurately Detect Participants' Post-Breakup Anxious and Avoidant Attachment" by Edelya Silva Borges, Nicole M. Froidevaux and Jessica L. Borelli
"Stress and Reward Learning Patterns in Adolescents Exposed to Early Life Adversity" by Emma Louise Rodgers and Kate Kuhlman
"Validation of a Novel Matrix Reasoning Task for Mobile Devices" by Angelina Quagletti, Katerina Christhilf, Rachel Smith and Susanne Jaeggi
"Acceptability and Feasibility of a Mindfulness-Based Intervention for Trauma-Exposed, Homeless-Women: A Qualitative Study" by Alexandra Amador, Krista Sadiwa Ruivivar, Jessica Osorio, Adeline M Nyamathi and Dana Rose Garfin
"Remember When? Earliest Childhood Memories in Black and White American Emerging Adults" by Deborah Kamliot, Emily Slonecker and Zoe Klemfuss
"Online Mental Health Diagnostic Tests Can Provide Users Better Guidance: Examining Data from 1,045,562 Screens and Surveys" by Benjamin Thomas Kaveladze and Stephen Schueller
"Relationship Satisfaction and Stress: Perspectives of the Civilian Spouses of Military Personnel" by Brittany Nickels
"Voting and Employment: How Civic Engagements Fosters Community Reintegration for High-Risk Young Adults" by Galila Assefa, Tiffany Vasquez, Devin Colin, Monica Peniche, Grace Icenogle and Elizabeth Cauffman
"Exploring Sex Differences in Emotional Reactions to Morally Injurious Events" by Hajra Usman, Nadia Malek, Kelly Zellner and Alyson Zalta
"Exploring Whether Race and Ethnicity Moderate the Relationship between Rumination and Moral Distress" by Jyotsna Grandhi, Kelci Straka, Xrystyan Lascano and Alyson Zalta
"Perceived Capitalization Support Moderates the Association of Perceived Parental Relationship Approval with Relationship Commitment in Intercultural Relationships" by Nathon D. Camacho-Morfin, Abraham O. Titus, Nicole M. Froidevaux and Belinda Campos
"The Effects of Rapport-Building and Shyness on Children's Disclosures of Transgressions" by Katherine Henkel, Joanna Peplak and Zoe Klemfuss
"The Relationship between Mathematics Anxiety and Performance in an Elementary Student Context" by Jing Feng, Lauren Farias, Joseph Wong, Natalie Au Yeung and Lindsey Richland
"Substance Use Motives during COVID-19 in Young Adults" by Yvonne Dai, Vitica Arnold, Kajsa Sibley, Morgan McLoughlin and Shauna Simon
---
Banner image credit: ILO/Jeffrey Leventhal
---
Contact:
Mimi Ko Cruz
Director of Comunications
949-824-1278
mkcruz@uci.edu