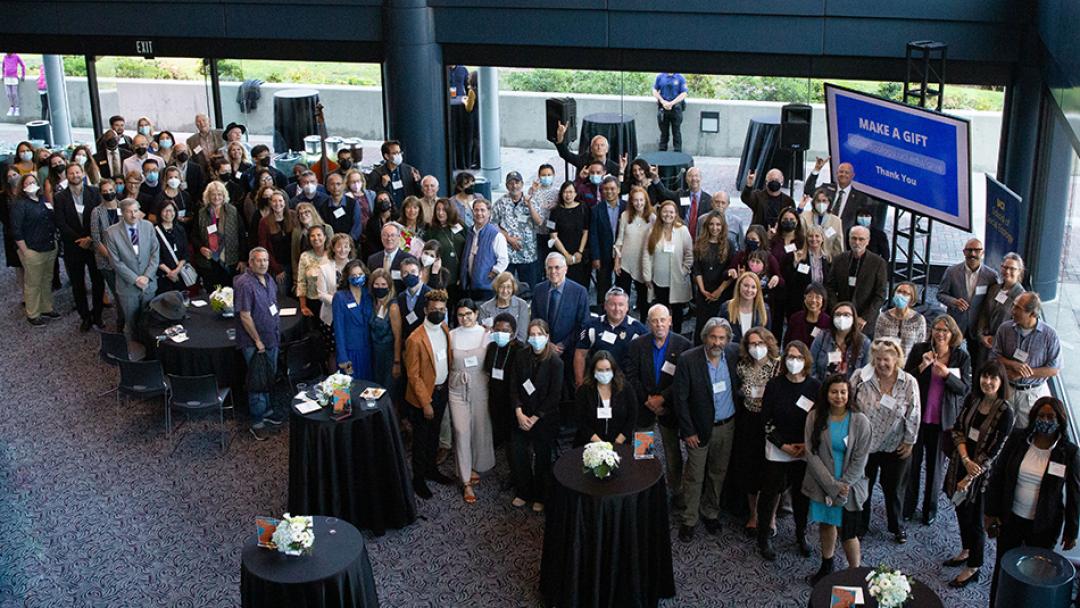 ---
Fifth dean asks for support for Social Ecology's mission
Speaking to a crowd of more than 100 guests who gathered May 3 to welcome him as the fifth dean, Jon Gould called for partners to support the School of Social Ecology's mission.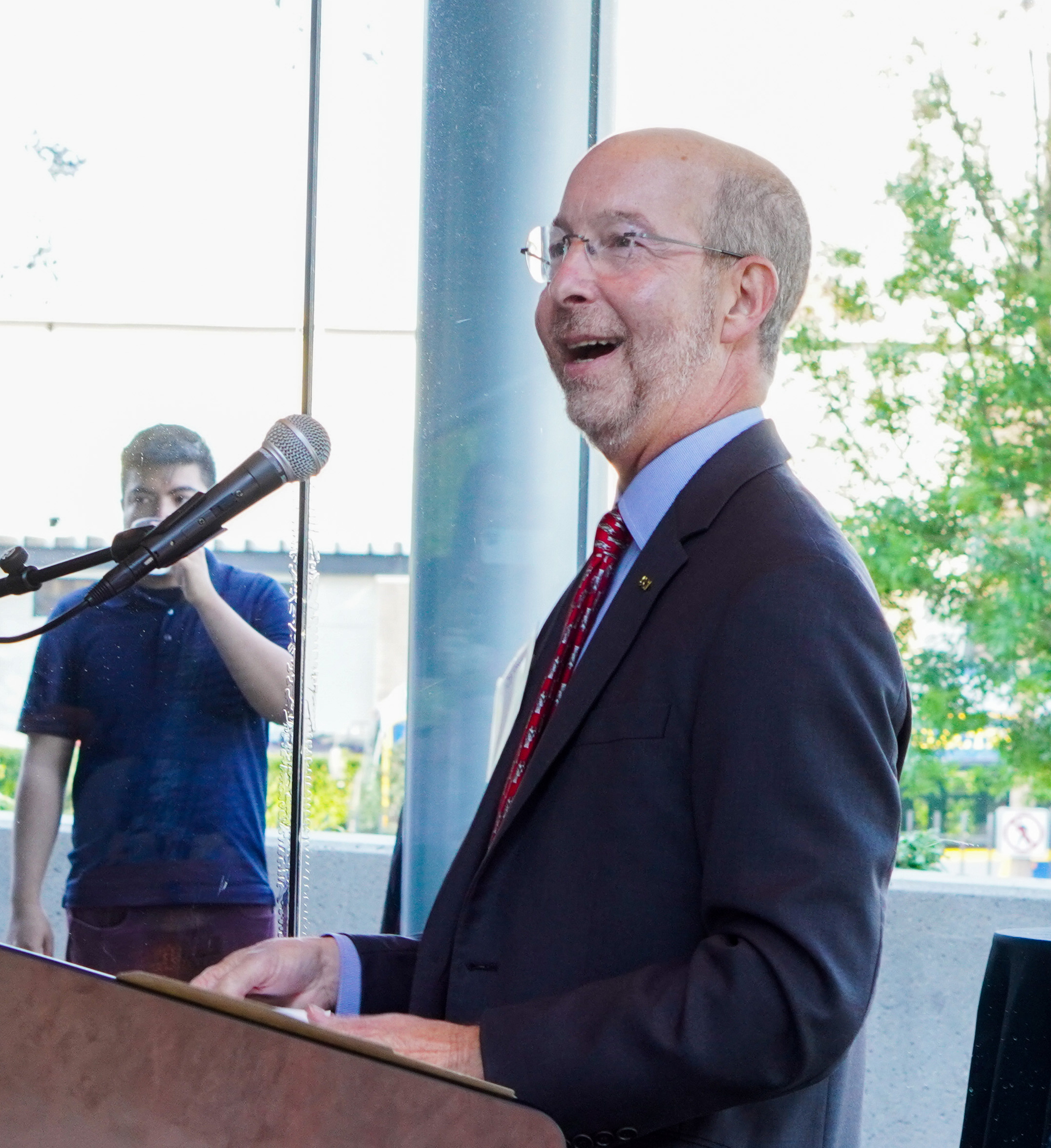 "We are at a moment of urgency for the School," he said. "There are so many social problems that demand our attention, and as a public institution in California, we have an obligation to lead the way. So, tonight, I'm asking you to be our partner."
Gould explained that the School believes in an integrative approach to solving social problems.
"It is not enough to ask about the condition of an individual – about a child's psychological development, about a person's anxiety or depression, or about their healthy aging – without asking also about the health of their community," he said. "What are the levels and kinds of crime to which people are exposed? How is social cohesion in the community? What about food and housing security? Is there economic opportunity? Do people have access to transportation? What about the competence of governments? And, if we ask about the health of the community, we need to interrogate the health of the environment: Is there clean air and water? What are the effects of cataclysmic weather events? Is there access to natural resources that are sustainable?"
The School is called to engage with governments, NGOs, even industry to solve problems, he added. "As we say, we not only research social problems, we seek to solve them. And, we seek to train and connect our students so that they can fulfill their interests in being changemakers. National publications call UCI the No. 1 school for advancing the American dream. That not only means educating students and preparing them for successful careers, it also means helping them to acquire the skills and experiences they need to go into their communities and give back."
Watch Gould's entire speech on YouTube.
In addition to Gould's introduction at his reception, the School's first dean, Daniel Stokols, paid tribute to the fourth dean, Nancy Guerra, to thank her for her service from 2016 to 2021. Gould also thanked Mona Lynch for serving as the interim dean for six months before he took the reigns in January.
Gould also introduced the 12 faculty members who joined the School in 2020 and 2021.
Attending the event were faculty, staff, students, alumni and community members. Gould invited attendees to make a donation of any size that he promised to have matched. Donations can be made online.
A highlight of the event was concluding the dean's #90in90 challenge. May 3 was the 90th day of the challenge, in which Gould set out to meet at least 90 social ecologists in 90 days. He posted a photo each day on his Twitter account. His final entry was the group picture taken at the end of his reception. He posted it with this message: "Day 90 of #90in90, we finish with our @Social_Ecology community, who joined me for a welcoming reception. I'm so pleased to be at @UCIrvine, my dream school. Zot! Zot! Zot!"
View all the #90in90 entries in this video.
Event photos are downloadable on Flickr.
---
Contact:
Mimi Ko Cruz
Director of Communications
949-824-1278