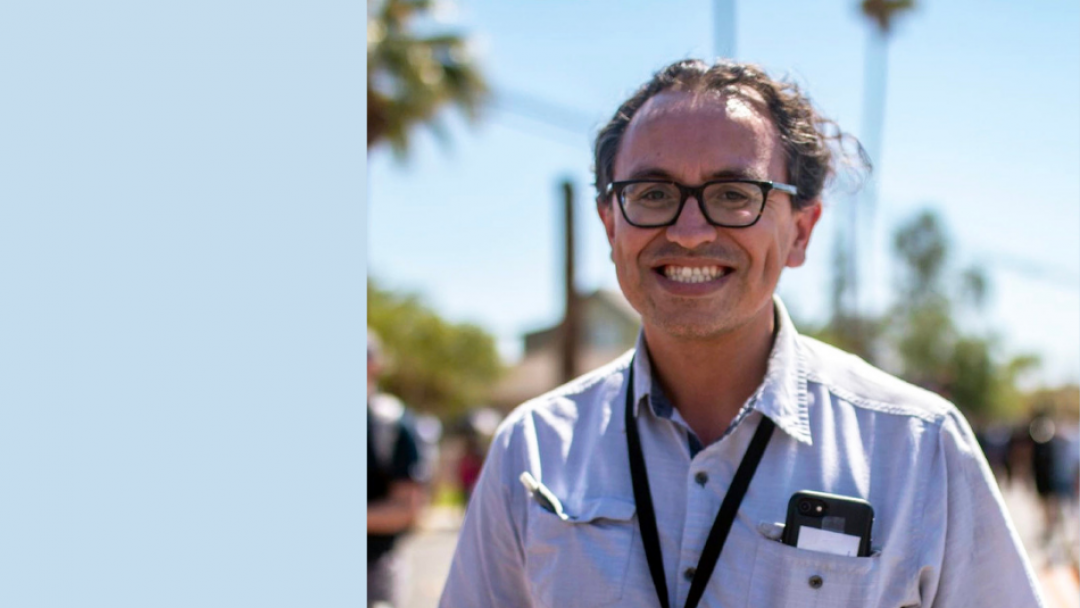 Award-winning journalist Gustavo Arellano will be the keynote speaker at June 11 School of Social Ecology commencement.
---
Journalist will address School of Social Ecology's Class of 2022 graduates
Gustavo Arellano, author of "Orange County: A Personal History" and "Taco USA: How Mexican Food Conquered America," a columnist for the Los Angeles Times and host of its daily news podcast "The Times," will deliver the keynote address at the School of Social Ecology's commencement ceremony June 11.
Arellano has been an essayist and reporter for various publications and a frequent commentator on radio and television. He formerly was editor of OC Weekly, an alternative newspaper in Orange County, and penned the award-winning "¡Ask a Mexican!," a nationally syndicated column in which he answered any and all questions about America's spiciest and largest minority. He is the recipient of awards ranging from the Association of Alternative Newsweeklies for Best Columnist to the Los Angeles Press Club President's Award to an Impacto Award from the National Hispanic Media Coalition, and was recognized by the California Latino Legislative Caucus with a 2008 Spirit Award for his "exceptional vision, creativity, and work ethic."
Arellano is a lifelong resident of Orange County and the proud son of two Mexican immigrants, one whom came to this country in the trunk of a Chevy. In 2018, Arellano was featured in the "Tacos" episode of the hit Netflix show "Ugly Delicious." He has also written an episode of the American cartoon "Bordertown."
The journalist has an associate's degree from Orange Coast College, a bachelor's degree in film studies from Chapman University and a master's degree in Latin American studies from UCLA.
For more information about commencement ceremonies, visit the UCI commencement website.
---
Contact:
Mimi Ko Cruz
Director of Communications
949-824-1278