October 2009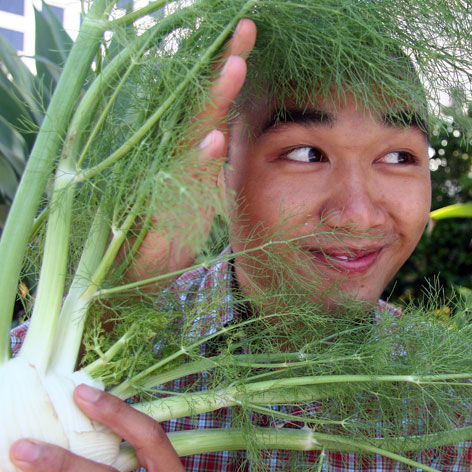 Hai Vo, 2009 graduate of Social Ecology and a CUSA Student Research Associate, is the winner of a 2009 Brower Youth Award.
Hai Vo co-founded the Real Food Challenge (RFC) at UCI and worked with the Center for Unconventional Security Affairs (CUSA) on a series of research, education and advocacy projects related to improving the sustainability of campus food systems. The RFC at UCI has engaged over 500 campus and community members in leadership development, networking convergences, dinners, roundtable events, educational series, and online networks, all centered around sustainable food systems."
Earth Island Institute established the Brower Youth Awards in 2000 to honor their founder and legendary environmental activist, David R. Brower and to call forth a new generation of leaders. Hai Vo was formally recognized for his efforts at Earth Island's 10th Annual Brower Youth Awards on October 20, 2009 in San Francisco, California.
Learn More: