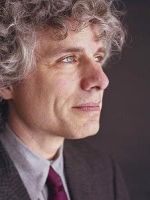 The Department of Psychology and Social Behavior Colloquium in honor of UCI's 50th Anniversary presents:
"The Better Angels of Our Nature: A History of Violence"
Featuring Professor Steven Pinker, Harvard University
Monday, March 30, 2015
4 - 5:30 p.m.
UCI Student Center
Crystal Cove Auditorium
A311 Student Center
Irvine, CA 92697-2050
Map
Registration for this event is required. We are currently taking RSVPs for the WAITLIST. Please click here to be put on the WAITLIST.
Sponsored by:
---
View More Upcoming Events