Upcoming Events
Religious Perspective on Sustainability
February 16, 2012
7 - 8:30 p.m.
Featuring graduate student Nora Davis, Social Ecology, UC Irvine.


CLS Career Night
February 22, 2012
4 - 6 p.m.
Featuring a panel of Social Ecology alumni.


Disaster Preparedness and Urban Security
February 23, 2012
9:30 - 10:30 a.m.
Featuring Alon Stivi, Outcome Logic.


The Psychology of Sustainability
February 23, 2012
7 - 8:30 p.m.
Featuring graduate student Beth Karlin, Social Ecology, UC Irvine.


Master of Public Policy Welcome
February 29, 2012
5:30 - 7 p.m.
Welcoming the inaugural class of UC Irvine's Master of Public Policy program, a collaboration between the School of Social Ecology and School of Social Sciences.


Climate, Energy and Policy
March 1, 2012
7 - 8:15 p.m.
Featuring Rear Admiral Neil Morisetti, UK Climate and Energy Security Envoy.


Legal Perspective on Sustainability
March 1, 2012
8:30 - 9:15 p.m.
Featuring Abby Reyes, Sustainability Researcher, UCI Environment Institute.


Political Perspective on Sustainability
March 8, 2012
7 - 8:30 p.m.
Featuring Professor Richard Matthew, CUSA and Planning Policy & Design, UC Irvine.


Art History and Sustainability
March 15, 2012
8 - 8:30 p.m.
Featuring Pamela Donohoo, Founding Artist, CUSA Environment Art and Human Security (eARTh) Studio.


Urban and Regional Planning 20th Anniversary
April 3, 2012
11:30 a.m. - 1 p.m.
Featuring Henry Cisneros, former Secretary of Housing and Urban Development under President Clinton.


Pesticides in Science, Law and Governance
April 12, 2012
9 a.m. - 5 p.m.
Examining the use of pesticides from a scientific, legal and policy perspective.


Science to Fight Injustice
April 25, 2012
4 - 6 p.m.
Featuring Gary L. Wells, Iowa State University, discussing new scientific findings of eyewitness testimony.


For up-to-date information on all upcoming Social Ecology events, please visit: socialecology.uci.edu/events
Mentor Program
Make a difference!
Become a mentor!
The School of Social Ecology seeks alumni and community members with experience in various career fields. If you would like to help a student with career goals by sharing your experiences and advice, please consider becoming a mentor.
Learn More...


Annual Fund
Is your phone ringing? It might be a UCI student calling to ask for your support of the Social Ecology Annual Fund. This year, contributions made to the fund will benefit recipients of the Dean's Award for Community Engagement. Learn More...

Ready to make a gift today to support students? Donate Online
Facebook
The School of Social Ecology is on Facebook! Become a fan and keep up-to-date on the latest Social Ecology news and events.
Find us on Facebook
Forward to a Friend
Know someone who is not getting our e-newsletter? Please send them the following link to sign-up: socialecology.uci.edu/signup
The Dean Asks... About "Compassionate Release"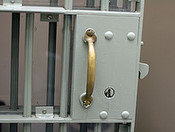 Compassionate release, medical parole, humanitarian parole... all terms used to describe the releasing of terminally ill or medically incapacitated prisoners. What are the consequences of this correctional practice and how is it implemented in California? Valerie Jenness, Dean of the School of Social Ecology, interviewed graduate student Ashley Demyan about her current research on this controversial topic. Learn More...

Why Can't People Get Along?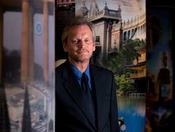 For the past 17 years Scott Bollens, Professor of Planning, Policy and Design, has traveled the world to study how cities are polarized by ethnic, political and religious differences. He has found that city planners and policymakers can play significant roles in either intensifying or mitigating major intergroup conflict. Learn More...
Skeem Sheds Light on Psychopathy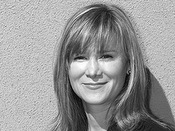 Although many people assume psychopaths are "cold" and emotionally detached, Jennifer Skeem, Professor of Psychology and Social Behavior, and her colleagues have discovered that many criminal offenders labeled psychopathic actually are anxious and emotionally disturbed. This condition may also be more environmentally-based and treatable than once assumed. Skeem is a co-author of a new study featured in Psychological Science in the Public Interest that dispels some myths and assumptions about psychopathy. Learn More...
Rhyme and Reason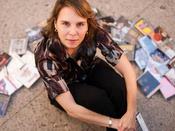 Charis Kubrin, Associate Professor of Criminology, Law and Society, studies rap music in the context of social and economic forces that have influenced hip-hop artists, such as deindustrialization, the war on drugs, and punitive criminal justice policy. Kubrin has published research on the unorthodox subject and recently testified as an expert witness in a case involving rap lyrics. Learn More...
Faculty and Student Accolades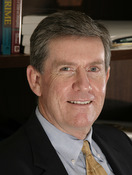 Michael R. Gottfredson, Executive Vice Chancellor and Provost and Professor of Criminology, Law and Society, will receive the Western Society of Criminology's Fellows Award for his many significant contributions to the field of criminology at their annual meeting in Newport Beach. Also honored at the meeting with the Paul Tappen Award will be Erwin Chemerinsky, Dean of the UC Irvine School of Law. Learn More...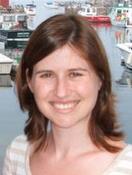 Elizabeth Shulman, a Ph.D. candidate in Psychology and Social Behavior, has been awarded the Chancellor's Club Fund for Excellence Fellowship for her research on risky decision-making in adolescence. By integrating findings from different scientific fields, she hopes to shed light on the developmental changes in risk-taking behavior. Learn More...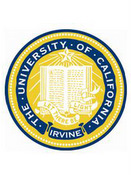 Graduate students Dana Garfin, Alexis Hickman, and Courtney Reynolds were awarded Public Impact Fellowships for 2011-2012. They were selected for their academic excellence and research that demonstrates the potential to significantly improve or enrich the lives of people in California and beyond. Learn More...

View More Faculty and Student Accolades
Welcome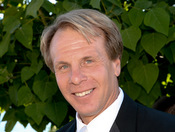 Peter Fischler '80 joins the Dean's Leadership Council, which is dedicated to advancing the School of Social Ecology's goals and mission. Fischler is Managing Director at Coast Asset Management in Santa Monica and has been a supporter of Social Ecology for many years. Learn More...
Recent Events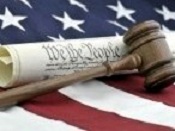 Preparing for the Security Challenges of the 21st Century:
In light of the 10 year anniversary of 9/11, the Center for Unconventional Security Affairs, with support from the School of Social Ecology, hosted the second of three seminars on November 1, 2011 to address issues related to intelligence gathering, interrogation techniques, national security preparedness and civil liberties. Speakers included senior experts with extensive experience in military operations, disaster medicine, information technology and the business community.
Learn More...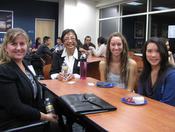 Mentor Match Day:
Social Ecology's Mentor Program kicked off on November 2, 2011 with a social gathering to introduce alumni mentors to their student mentees. This is the 4th year of the program, which has grown to over 70 students and 50 alumni participating. Interested in volunteering to be a mentor?
Learn More...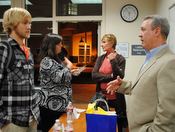 Urban Studies Career Night:
More than 50 students attended the inaugural Social Ecology Career Night on November 9, 2011. The evening featured 5 alumni panelists working in urban studies related career fields who shared their experiences and educational backgrounds with students. Interested in volunteering to be on our next alumni panel? Please email Social Ecology External Relations for more information at secomm@uci.edu.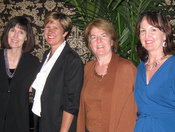 Prosperitas Salon:
On January 12, 2012, California's current prison realignment issue was the topic of discussion at a salon at Renee Pepys-Lowe's home for the Prosperitas Group of the Paul Merage School of Business. Featured in photo: Guest Speaker Susan Turner, Professor in Criminology, Law and Society, salon host Renee Pepys-Lowe, Co-Chair of Prosperitas, Valerie Jenness, Dean of the School of Social Ecology, and Mary Patrick, Co-Founder and Executive Director of Prosperitas.


New on the Bookshelf

Professor Emeritus Gilbert Geis' book White Collar and Corporate Crime: A Documentary and Reference Guide was published in December 2011. The book takes a historical look at white-collar and corporate criminal behavior and offers the most comprehensive array of documents and insights currently available.
Learn More...
Field Study Spotlight: The Shea Center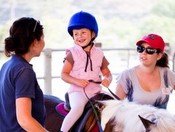 Field Study is a unique experiential-learning program for undergraduates in Social Ecology and a key element of the School's commitment to training experienced, competent, and compassionate future leaders. For the past six years, The Shea Center has partnered with Social Ecology to enhance our students' education.
Learn More...