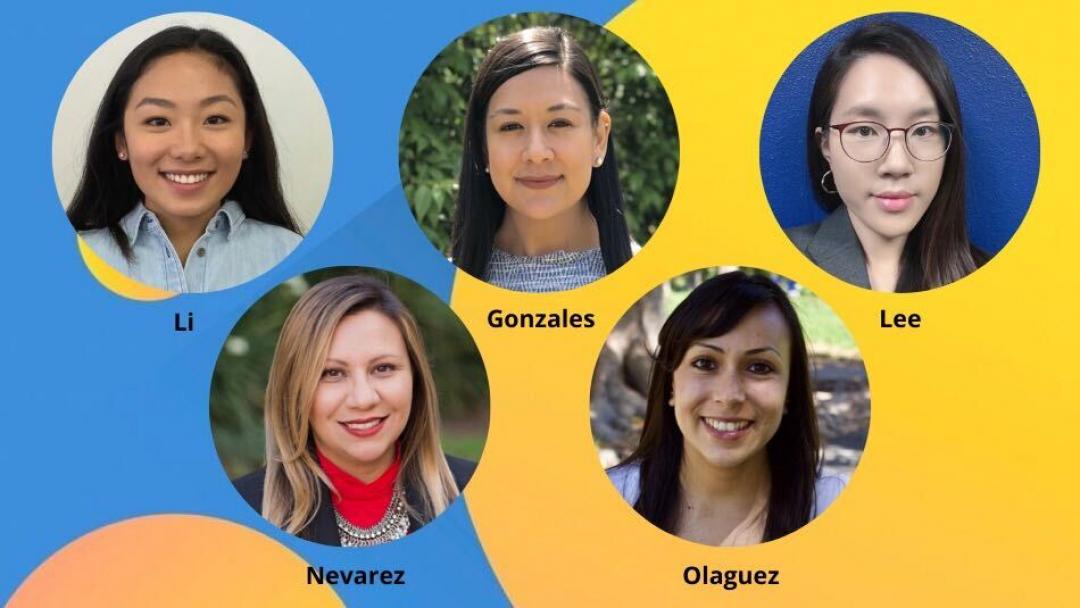 ---
14 social ecologists land 2020 fellowships and awards
Fourteen graduate students from the School of Social Ecology have been named winners of the 2020 UC President's Pre-Professoriate Fellowships, Provost's Dissertation Year Fellowships, Graduate Dean's Dissertation Fellowships, and Inclusive Excellence Ambassador Fellowships.
Gabriela Gonzalez won the UC President's Pre-Professoriate Fellowship, which is part of the newly established UC-Hispanic Serving Institutions Doctoral Diversity Initiative. It aims to enhance faculty diversity and pathways to the professoriate for underrepresented students from California Hispanic Serving Institutions.
Marina Bell, Narae Lee and Lilian Yanqing Li won the Graduate Dean's Dissertation Fellowship, which is awarded to students nearing completion of their dissertations/thesis. The fellowship aims to increase dissertation and thesis completion amongst doctoral and MFA students. It is intended for students in their final year of graduate study who have a realistic expectation of degree completion during the 2020-2021 academic year. The award allows students to forgo their non-research related employment obligations to concentrate on completing their degree.
Alma Olaguez and Deyanira Nevarez Martinez won the Provost's Dissertation Year Fellowship, which goes to students in their final year of graduate study who are planning to pursue teaching and research appointments soon after their dissertation fellowship year. The award assists graduate students with the completion of their dissertation, and enhances their qualifications as candidates for university faculty teaching and research appointments by providing professional opportunities needed to successfully obtain a faculty appointment.
Adebisi Akinyemi, Eduardo Alencar, Kristen Domagalski, Kayley Estes, Esmeralda Garcia, Navjyot Gill, Nene Osutei and Josiah Sweeting won the Inclusive Excellence Ambassador Fellowship. Inclusive excellence animates UCI's core research, teaching and service mission. This commitment refers to building and sustaining a campus community where all expect equity, support diversity, practice inclusion, and honor free speech. Graduate students play an indispensable role in realizing this commitment.