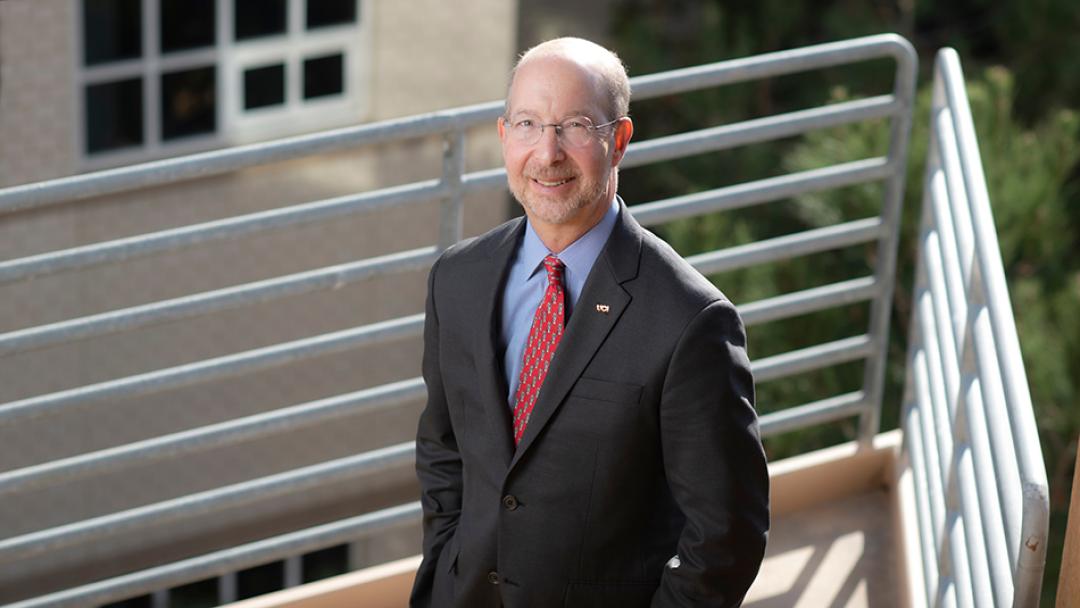 ---
Arnold Foundation funds research led by Dean Jon Gould
Arnold Ventures has awarded two grants totaling $854,956 to study prosecutor office policies and provide greater awareness of the decisions made by prosecutors.
The studies — "Partnering with Prosecutors to Reduce Racial Disproportionalities" and "Local Prosecution Reform: Understanding the Role of Case Processing Decisions in Achieving Reform" — are being led by Dean Jon Gould in conjunction with researchers Belén Lowrey-Kinberg at St. Francis College and Rachel Bowman at Arizona State University.
"It has sometimes been said that prosecutor decision-making is the giant black hole of the criminal justice system," Gould says. "Given the immense power that prosecutors hold, it is important that we better understand how they exercise it. We are grateful to Arnold Ventures for funding this research and to the six jurisdictions involved in our project that have been willing to open themselves up for study."
Gould's team will examine how prosecutors' discretion in day-to-day case processing decisions contribute to disparate exposure to punishment for communities of color, specifically African American and Hispanic individuals. They also will study the extent to which electing a progressive prosecutor furthers more just, and less punitive, outcomes in the criminal legal process.
In partnership with practitioner and community partners in several jurisdictions across the country, Gould's research team will conduct a statistical analysis of case processing records pertaining to charging, plea-bargaining, and sentencing decisions. The analyses will examine whether there are disparities in outcomes according to the race or ethnicity of those being prosecuted. The researchers also will interview chief prosecutors, supervisors and line prosecutors to understand how prosecutors make charging and plea-bargaining decisions, how those decisions shape sentencing outcomes, and how their decisions are influenced by office policies.
The research findings will be shared directly with the community and practitioner partners, as well as through policy briefs and reports, outlining best practices in prosecution.
Gould's projects are two of 14 prosecution-related studies funded by Arnold Ventures that cover 19 states and 40 prosecutor offices — held by elected officials from across the political spectrum.
"Until now, prosecutorial discretion has been opaque and misunderstood," said Kristin Bechtel, director of criminal justice at Arnold Ventures. ​"Research and transparency can help us understand the effects of prosecutors' decision-making."
Arnold Ventures is specifically focused on how prosecutors can use their discretion to promote racial equity, transparency and data-driven decision-making, use punitive measures sparingly, and prioritize a holistic approach to community safety.
"This support will help inform policy and practices and expand our understanding of how to build safe and racially just outcomes," said Rebecca Silber, director of criminal justice at Arnold Ventures. ​"It will also lift up the research-prosecutor-community partnerships that sit at the core of these projects and are critical to building safety and justice."
— Mimi Ko Cruz