Upcoming Events
"Civil Liberties and Legal Implications"
January 18, 2012
4 - 6 p.m.
Exploring the legal issues in a post 9/11 society


UCI Homecoming
January 28, 2012
2 - 8 p.m.
Street Festival and Men's Basketball Game


For up-to-date information on all upcoming Social Ecology events, please visit: socialecology.uci.edu/events
Mentor Program
Make a difference!
Become a mentor!
The School of Social Ecology seeks alumni and community members with experience in various career fields. If you would like to help a student with career goals by sharing your experiences and advice, please consider becoming a mentor.
Learn More...


Career Night Volunteers
The School of Social Ecology is currently looking for alumni working in fields related to Criminology, Law and Society and Psychology and Social Behavior to share their experiences and advice with students at our upcoming career nights. If you are interested in serving as a panelist, please contact us at secomm@uci.edu.
Tiger Country
Where is one of the best places to see wild tigers? Ask alumna Susi Allison, who left her robust business career in 1998 to take a different path in life. It eventually led to India, where she co-founded Wild India, a travel company specializing in wildlife tours.

We know Susi is just one of our many alumni pursuing interesting careers and accomplishing great things. We would like to hear about your personal story! Please email us at secomm@uci.edu.
Facebook
The School of Social Ecology is on Facebook! Become a fan and keep up-to-date on the latest Social Ecology news and events.
Find us on Facebook
Planned Giving – IRA 401K Rollover
Did you know that the Pension Protection Act of 2006 was extended to the end of 2011? This means that an IRA owner age 70½ or older can make a direct transfer to a qualified public charity, such as UC Irvine.
Learn More...
Forward to a Friend
Know someone who is not getting our e-newsletter? Please send them the following link to sign-up: socialecology.uci.edu/signup

A Community Partnership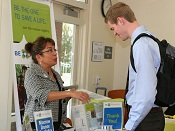 From criminal justice agencies to elementary schools to non-profit agencies and beyond, Social Ecology students have the opportunity to take what they learn in the classroom out into the community, effectively serving our communities and enhancing the value of their education. Field Study is a unique experiential-learning program for undergraduates in Social Ecology and a key element of the School's commitment to training future leaders. View Video...

The Dean Asks... Professor Emeritus Gil Geis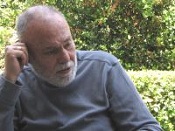 Valerie Jenness, Dean of the School of Social Ecology, recently interviewed Gil Geis, Professor Emeritus of Criminology, Law and Society, writer, teacher and mentor. Professor Geis received the 2011 Daniel Stokols Award for interdisciplinarity in research, which recognizes his remarkable body of scholarship that includes more than 250 journal articles, more than two dozen books and over 100 book chapters on a wide array of topics. Learn More...

Fudge Family Supports Students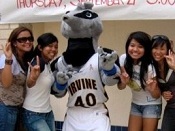 Thank you to Gary Fudge for his recent gift to establish the Fudge Family Scholarships. Two Social Ecology students who demonstrate high academic achievement and a financial need will be selected as recipients of these scholarships. Students who are self-supporting and display a strong work ethic will be eligible to receive this premier scholarship opportunity and invited to apply.
An Unwelcoming Culture for Women in Engineering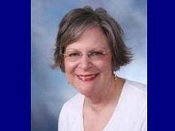 According to Carroll Seron, Professor in Criminology, Law and Society, and her colleagues, the shortage of engineers in the U.S. is compounded by a cultural macho legacy that does not welcome women. Women won't put up with men who are not comfortable with female co-workers when there are other STEM professions with equal pay that value their skills. Learn More...

Welcomes

Maria Rendón joins the Department of Planning Policy and Design as an Assistant Professor. Rendón earned her B.A. at UC Irvine and Ph.D. at Harvard University. Her current research focuses on urban inequality and youth violence. Learn More...

Charis Kubrin joins the Department of Criminology, Law and Society as an Associate Professor. Kubrin earned her Ph.D. at University of Washington and is an award winning scholar best known for her research on social structural factors that impact crime, juvenile delinquency, and recidivism. Learn More...

Janice M. Johnson and Joan Kelly '77 join the Dean's Leadership Council, dedicated to advancing the School of Social Ecology's goals and mission. Johnson and Kelly will collaborate with the other distinguished members of the Council, which include Hazem Chehabi, Salma Chehabi '09, Joseph Dunn, Julie Hill, and Jim Peterson. Learn More...

New Field Study Sites have been added to the list of over 200 community organizations that have chosen to partner with Social Ecology, giving students an experiential learning experience. Welcome to Build Futures, eMatch Physicians, The Law Firm of Higbee and Associates, and Stantec. Photo - Anna Espinosa at her field study site Child Abuse Services Team (CAST) Learn More...

The Master of Public Policy (MPP) program welcomes the inaugural class of students. These 22 students are a part of something special – the first new public policy program in Southern California in decades and one that is uniquely situated to address the diversity of policy challenges affecting our society. Learn More...

The Master of Urban and Regional Planning program welcomes their incoming class of students, which marks the 20th anniversary of the program. A celebration event is planned to commemorate the program this spring. Learn More...
Faculty and Student Accolades
John Dombrink, Professor of Criminology, Law and Society, was awarded the Orange County Hispanic Education Endowment Fund's (HEEF) 18th Annual Apple of Gold Award for Excellence in Post-Secondary Leadership. As the first UC Irvine faculty member to receive this award, Dombrink was honored for his dedication to Latino student achievement through the Criminology Outreach Program. Celebrating with Dombrink were Manuel Gomez, Ron Huff, Thomas Parham and Simon Cole. Learn More...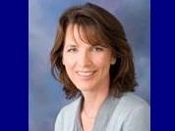 Susan Turk Charles, Associate Professor of Psychology and Social Behavior, will receive The Richard Kalish Innovative Publication Award at the annual meeting of The Gerontological Society of America in Boston. This award recognizes insightful and innovative publications on aging and life course development in the behavioral and social sciences. Learn More...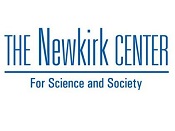 Graduate students Ashley Demyan, Kristen Gamble, Beth Karlin and Natalia Milovantseva are Social Ecology recipients of a Newkirk Center Fellowship. This award funds student research that incorporates the mission of the Newkirk Center, which aims to improve science's response to community needs and to increase the effective uses of scientific results for the benefit of society. Learn More...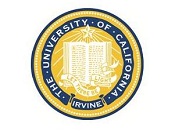 Graduate students Veronique Fortin, Lauren Gruber and Sean Mallin have been named 2011-2012 Peterson/Microsemi Fellows. These students are associated with the Center for Law, Society and Culture, which promotes interdisciplinary work on the role of social, cultural and historical factors in the development and interpretation of law. Learn More...

View More Faculty and Student Accolades
Recent Events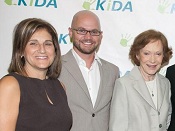 Summit on Autism:
Wendy Goldberg, Professor of Psychology and Social Behavior, was a featured speaker on September 17, 2011, at the 3rd Annual Summit on Autism. Kids Institute for Development and Advancement collaborated with UC Irvine, For OC Kids and CHOC Children's Hospital to bring awareness to over 700 parents and professionals who are impacted by autism. A keynote address was given by former First Lady Rosalynn Carter.
Learn More...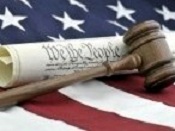 Interrogations, Confessions, Coping:
In light of the 10 year anniversary of 9/11, the Newkirk Center for Science and Society, with support from the School of Social Ecology, hosted the first of three seminars on October 4, 2011 to address issues related to intelligence gathering and interrogation techniques. Guest speakers included Roxane Cohen Silver and Elizabeth Loftus from the School of Social Ecology.
Learn More...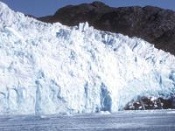 Glacier Melt, Early Snowmelt, and Sea Level Rise:
On October 21, 2011, the School of Social Ecology partnered with other campus affiliates to host a day-long symposium that brought together community leaders and research experts in law, science and public policy to discuss the challenges of three interrelated topics: glacier melt, early snowmelt and sea level rise. This was the ninth conference in the "Toward a Sustainable 21st Century" series.
Learn More...
New on the Bookself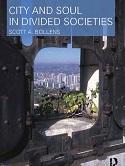 Scott Bollens
'
book, City and Soul in Divided Societies, was published in September 2011. The book looks at the nationalistic and ethnic conflict in nine cities – Jerusalem, Beirut, Belfast, Johannesburg, Nicosia, Sarajevo, Mostar, Bilbao, and Barcelona. 17 years of research and over 240 interviews with political leaders, planners, architects and community representatives have gone into the completion of the book.
Learn More...
Student Spotlight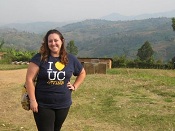 Erika Parkins, a senior majoring in Criminology, Law and Society, had the opportunity to serve on the Global Youth Connect Human Rights Delegation to Rwanda this past summer. Her volunteer efforts not only impacted the people with whom she interacted, but to her surprise the experience changed her life too.
Learn More...