Upcoming Events


Ethics and Sustainability
February 16, 2010
7 - 8:30 p.m.
Featuring Professor Richard Matthew, CUSA and Planning Policy & Design, UC Irvine


Book Review: Sunbelt Justice
February 22, 2010
3 - 4:30 p.m.
Featuring a panel discussion of Professor Mona Lynch's book Sunbelt Justice


Sustainability and the University
February 23, 2010
7 - 8:30 p.m.
Featuring Lisa Shaffer, Executive Director of the Sustainability Solutions Institute, UCSD


Alumni & Student Mixer
February 24, 2010
6 - 8 p.m.
Meet current students and share your career advice


UCI Homecoming
February 27, 2010
4 - 9 p.m.
Street Festival and Men's Basketball Game


Business and Sustainability
March 2, 2010
7 - 8:30 p.m.
Featuring Dinker Anand, Senior Manager at Toshiba AEC and Kirwan Rockefeller, Director of Sustainability Leadership, UC Irvine Extension


Cultural Patterns in Children's Attention in Learning
March 8, 2010
12 - 1:30 p.m.
Featuring Professor Maricela Correa-Chavez, Dept. of Psychology, Clark University


The Autism Spectrum: Recent Scientific Contributions
March 11, 2010
7 - 8 p.m.
Featuring Dr. Jay Gargus, UCI School of Medicine

For up-to-date information on all upcoming Social Ecology events, please visit: socialecology.uci.edu/events

Alumni Survey

The School of Social Ecology would like to hear from you!
Please tell us about your experiences while studying at UCI and your life since graduation. To take our survey, please visit: socialecology.uci.edu/survey


A Legacy of Giving

There are many ways to make a difference in the lives of future generations. Will the values you have today live on for the benefit of others in the future? One way to share your values is to plan your charitable legacy.
Learn More...



Dancing Down the Aisle Video
Visit YouTube to see Social Ecology student Jill Peterson's unique wedding ceremony entrance! Jill's talents go beyond dancing, of course. She recently received an honorable mention and stipend in UCI's Public Impact Fellowship competition.

We know Jill is just one of our many students and alumni on exciting paths in life. We would like to hear about your personal story or current accomplishments! Please email us at secomm@uci.edu


Forward to a Friend
Know someone who is not getting our e-newsletter? Please send them the following link to sign-up: socialecology.uci.edu/signup

The Dean & Associate Dean Ask...for Reflections on the Past, Present, & Future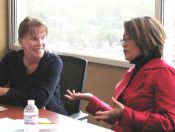 Martha Newkirk and Jenny Doh are both UCI alumnae, past presidents of the UCI Alumni Association, and served on the UC Board of Regents together from 1990-91. Given their long history of involvement with UC Irvine and their shared experiences as past Regents, Interim Dean Valerie Jenness and Associate Dean Karen Rook invited them to come visit Social Ecology to offer their perspectives on the past, present, and future of UC Irvine. Learn More...


Charitable Bequest to Social Ecology Ensures Essential Educational Asset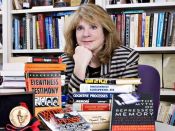 Demonstrating her passion for the use of science to fight injustice, Distinguished Professor of Social Ecology Elizabeth F. Loftus has established a charitable bequest to endow a lectureship. Loftus' generous gift will be used to realize her vision of two lectures held annually in which renowned psychology researchers are invited to campus to share their knowledge with graduate students and faculty. Learn More...

"The 15 Coolest College Courses"

Professor Henry Pontell's class "White-Collar & Corporate Crime" was recently ranked among "The 15 Coolest College Courses" by Rasmussen College. The class looks at criminal activity in high-profile professions, organizations and businesses. Case studies include such white-collar bandits as Martha Stewart. Learn More...

Faculty Accolades


Elliott Currie, Professor of Criminology, Law and Society, has received the 2009 August Vollmer Award from the American Society of Criminology. The award was established in 1959 and recognizes research that "has contributed to justice or to the treatment or prevention of criminal or delinquent behavior."


Sally Dickerson, Assistant Professor of Psychology and Social Behavior, has been named one of five winners of the 2010 SAGE Young Scholars Award from the Foundation for Social and Personality Psychology. This award recognizes "outstanding young researchers who have demonstrated exceptional individual achievements in social or personality psychology."


Ellen Greenberger, Research Professor and Professor Emerita of Psychology and Social Behavior, has been named Edward A. Dickson Emeriti Professor. These endowed professorships, established to honor former UC Regent Edward A. Dickson, are awarded to retired faculty who "continue to make significant contributions in the areas of university service, teaching, and research."


Valerie Jenness, Interim Dean and Professor of Criminology, Law and Society, is the recipient of the 2010 Public Understanding of Sociology Award from the American Sociological Association. The award is given annually for "exemplary contributions to advance the public's understanding of sociology."

Recent Events

Imagining California Tomorrow:
Joseph Dunn, Managing Partner for The Senators' Law Firm, former CEO of the California Medical Association and a former California State Senator, was the featured speaker on November 2, 2010 at UC Irvine. Sponsored by the School of Social Ecology's Metropolitan Futures Initiative, Dunn's presentation addressed how our communities and the larger regional and global context are changing and emphasized the need for visionary planning strategies. Learn More...


CUSA Book Launch: The Center for Unconventional Security Affairs (CUSA) celebrated the release of Global Environmental Change and Human Security (MIT Press, 2009) on January 14, 2010 with a reception at the Beckman Center in Irvine, California. The launch brought CUSA members together with editors and authors of the volume and included a presentation by visiting scholar and volume contributor Dr. Bishnu Upreti, who investigates conflict management and transformation, with a particular focus on Nepal's armed conflict.
Learn More...


New On The Bookshelf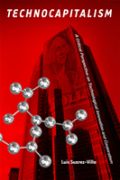 Professor Luis Suarez-Villa's Technocapitalism: A Critical Perspective on Technological Innovation and Corporatism (Temple University Press, 2009) was published last fall and is being translated by the Chinese Academy of Sciences in Beijing. This book has been nominated for the Isaac and Tamara Deutscher Memorial Prize in the United Kingdom.
Learn More...
Just released by MIT Press, Global Environmental Change and Human Security, examines the complex social, health, and economic consequences of environmental change across the globe. Editors include Richard Matthew, Associate Professor of Planning, Policy and Design and Director of the Center for Unconventional Security Affairs, and Bryan McDonald, Assistant Director of the Center for Unconventional Security Affairs. Additional contributors to the book include Victoria Basolo, Associate Professor of Planning, Policy and Design and Heather Goldsworthy, Ph.D. Candidate of Planning, Policy and Design. Learn More...
In a Nutshell

Did you know all Social Ecology undergraduate students are required to participate in the Field Study Program? This first-hand community interaction gives students an opportunity to examine social problems, evaluate the merit of classroom ideas, and conduct naturalistic observations or investigations. On average, 925 Social Ecology students each complete at least 100 hours of community Field Study work annually. Last year, 92,500 hours were completed, which is equivalent to over 20 full-time positions in public-sector agencies and 17 full-time positions in non-profit agencies. Learn More...