Upcoming Events


Documenting Justice in Picture, Performance and Press
Monday and Tuesday, November 9-10, 2009
Focusing on the challenges of representing law, lawyers, and the justice system


Keeping Orange County Moving
Wednesday, February 10, 2010
Featuring Orange County Transportation Authority (OCTA) CEO Will Kempton


Please visit, socialecology.uci.edu/events for up-to-date information on all upcoming Social Ecology events.

Share Your Story

The School of Social Ecology is interested in your personal story to highlight on our recently launched re-designed web site: socialecology.uci.edu

Please email us at secomm@uci.edu

A Legacy of Giving

There are many ways to make a difference in the lives that will follow. Will the values you have today live on for the benefit of future generations? One way to share your values is to plan your charitable legacy. Learn More...



Mentor Program
Make a Difference! Become a mentor!
The School of Social Ecology seeks alumni and community members with experience in various career fields. If you would like to help a student with career goals by sharing your experiences and advice, please consider becoming a mentor.
Learn More...
Forward to a Friend
Know someone who is not getting our e-newsletter? Please send them the following link to sign-up: socialecology.uci.edu/signup
Can you identify this campus building?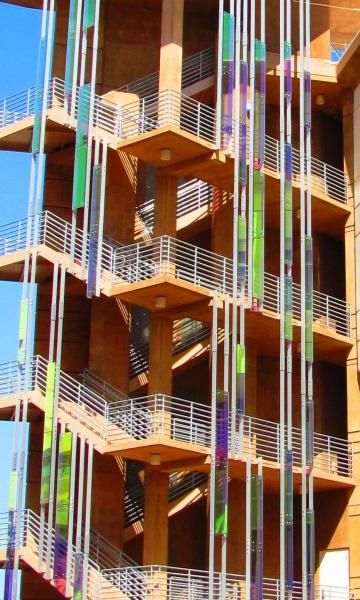 If not, we invite you to campus for a personal tour! Please email us at: secomm@uci.edu to arrange a visit.

Metropolitan Futures Initiative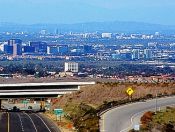 To address complex community issues, the School of Social Ecology has launched the Metropolitan Futures Initiative, bringing researchers, policymakers and the broader community together to promote dialogue and learning about community change, opportunities and challenges affecting metropolitan regions. Learn More...


The Dean Asks...about Orange County's 'American Dream'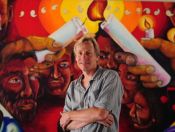 Valerie Jenness, Interim Dean of the School of Social Ecology, interviews Professor John Hipp about his recent study "The Orange Crush: The Squeezing of Orange County's Middle Class," a report reviewing 30 years of data on demographic and economic shifts in the county. Professor Hipp found the realization of the 'American Dream' has become less attainable for residents due to policies that have shaped Orange County into an hourglass economy. Learn More...


Johnson Chair Scholars Celebrated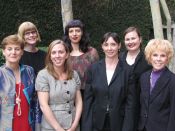 Janice Johnson hosted the "Public Problems, Public Potential" luncheon at the Center Club in Costa Mesa. The luncheon celebrated the scholarly contributions of five women PhD students affiliated with the Roger and Janice Johnson Endowed Chair in Civic Governance and Public Management. Guests had the opportunity to learn about how research supplies solutions for management problems. Learn More...


Faculty Accolades

In recognition of the contributions she has made to the progress of the social sciences and to communicating that understanding beyond her own discipline
, Kitty Calavita, Professor of Criminology, Law and Society, was elected a Fellow in the American Academy of Political and Social Science. She will be a Thorsten Sellin Fellow of the Academy. The induction ceremony will be on May 13th in Washington, DC.


Professor of Planning, Policy and Design
,
Martha Feldman,
received the Administrative Science Quarterly Award for Scholarly Contribution for her article, "Reconceptualizing Organizational Routines as a Source of Flexibility and Change."
The selection committee said her article is "truly original and a theoretical breakthrough. It will shape fundamental lines of research for years to come."
The Priestley Award from Dickinson College, its most prestigious acknowledgement for achievement in the sciences, was awarded to Distinguished Professor of Social Ecology,
Elizabeth Loftus
. She was selected for her "work in the field of human memory research, particularly contributions to our understanding of childhood abuse and traumatic recovered memories."

Recently announced,
Valerie Jenness, Interim Dean and Professor of Criminology, Law and Society, w
ill receive the Lifetime Achievement Award from the Crime and Juvenile Delinquency Division of the Society for the Study of Social Problems. The award honors individuals for their distinguished scholarship and for the positive impact of their actions to achieve justice, and address problems of crime and delinquency.


Recent Events

Stopping the Pollution:
On October 9, 2009, The School of Social Ecology and the Newkirk Center for Science and Society partnered with other campus affiliates to host a day long symposium focusing on the priorities of Environmental Law and Health with a case study of China. Learn More...


Human Security Award: Mark Johnson and Whitney Burditt, founders of Playing for Change, were honored on October 22, 2009, with the Human Security Award. Their nonprofit organization is a multimedia movement created to inspire, connect, and bring peace to the world through music. The Human Security Award is sponsored by the Coalition Advocating Human Security (CAHS), a friends organization of the University of California Irvine's Center for Unconventional Security Affairs (CUSA). Learn More...


UCI Medal Ceremony: This year's event, co-chaired by Gary and Melanie Singer, "A Celebration of Stars," was held on October 3, 2009, to honor Anthony James, Fariborz Maseeh, William Parker, and Laurel Wilkening for their important contributions to UCI. The event raised $1.1 million gifts and pledges, with net proceeds supporting student scholarships and fellowships. Learn More...


New On The Bookshelf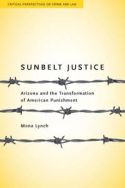 Professor Mona Lynch's book, Sunbelt Justice: Arizona and the Transformation of American Punishment has just been released by Stanford University Press. The book examines changes in Arizona's criminal justice policies and practices over a fifty year period as a mode for understanding and explaining the multiple dynamics underlying the dramatic penal transformations and the rise of mass incarceration that occurs across the United States in the late 20th century.