May 2011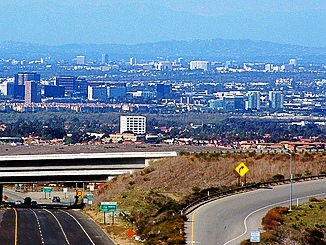 We are pleased to announce a gift of $150,000 from Heritage Fields El Toro, LLC on behalf of Great Park Neighborhoods, Irvine's newest master planned community. This gift will launch the Metropolitan Futures Initiative (MFI), a research-based approach to analyzing key regional patterns, trends and challenges facing Orange County and the broader Southern California area.
Emile Haddad, President and CEO of FivePoint Communities, who is overseeing the development management of Great Park Neighborhoods, played a pivotal role in realizing this gift. Emile is also a Trustee of the UCI Foundation, and a member of the School of Social Ecology Dean's Leadership Council. "The faculty in the Department of Planning, Policy and Design in Social Ecology are experts and scholars in areas such as demography, transportation, governance, water and land use," said Haddad. "These are issues that greatly influence our communities. This partnership will allow us to tap into the research of one of the best universities in the nation and incorporate the results into our strategic thinking and community planning."

The gift from Heritage Fields El Toro, LLC will be used to produce the first Regional Progress Report, which will take a holistic view of the region and consider physical infrastructure, social capital, environmental sustainability, criminal justice, workforce development, economic vitality and equitable distribution of shared benefits and burdens. This report will draw upon data that spans the region and a broad base of academic theory to also examine hypothetical scenarios. Valerie Jenness, Dean of the School of Social Ecology stated, "As a major initiative launched in the School of Social Ecology, the MFI harnesses some of the best resources available within and beyond UC Irvine to build a knowledge base aimed at strategies to improve the quality of life for those in Orange County, the Southern California region, and beyond. We are pleased to accept this generous gift in support of this important initiative; it will allow us to do what we do best—cutting edge research and meaningful community engagement."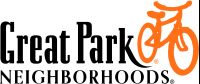 The Initiative and this report aim to spark thinking about the connections among seemingly disparate community problems in order to develop more effective solutions to pressing and emergent challenges. They also invite dialogue among stakeholders to address these challenges and aims to encourage stakeholders in communities to collaborate more effectively by moving beyond jurisdictional borders on issues of regional consequence.
True to Social Ecology's interdisciplinary approach, John Hipp, Professor in Criminology, Law & Society, is Program Director of the MFI project. Other faculty, include: Professor Victoria Basolo, Director, Center for Community Development Studies; Professor Marlon Boarnet; Professor Doug Houston; Victor Becerra, Director, Community Outreach Partnership Center (all in the Department of Planning, Policy and Design).