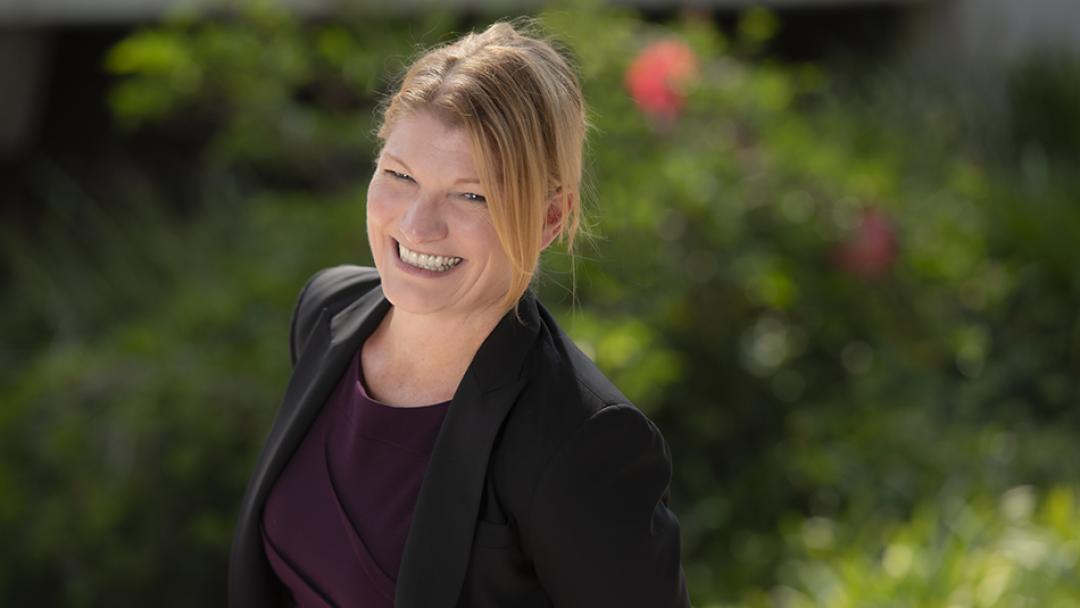 ---
Candice Odgers co-directs global network studying digital tech for children
It took a global pandemic to force society to fully embrace online learning for children and youth, but were the digital tools used then and now the best options when it comes to childhood learning, development and mental health? And did everyone have access to them?
Answering those questions is the main thrust of CERES (Connecting the EdTech Research EcoSystem), according to Candice Odgers, professor of psychological science and informatics, who co-directs the global network of CERES scholars with Gillian Hayes, UCI's vice provost for graduate education, dean of the Graduate Division and a professor of education, medicine, and informatics.
"She has a human computer interaction background, and I'm a developmental psychologist, so we blend our two perspectives on training, research and, most recently, industry partnerships," Odgers explained in a recent interview.
In 2021, the Zurich, Switzerland-based Jacobs Foundation bestowed a five-year, $11 million grant to UCI for the CERES initiative, which has leading scholars from around the world in computer science, psychology, neuroscience, education and educational technology collaborating on studies of digital technologies tailored to children.
Despite being in the middle of "an unprecedented move to online learning and online supports for our children and youth, many of the platforms and tools that are being developed for young people are not evidence-based and are not necessarily child-centered or child-focused," says Odgers.
CERES scholars are evaluating the platforms and online experiences of young people through a scientific perspective, training the next generation of interdisciplinary researchers through internships with industry partners, and sharing evidence-based assessments of online tools and their impacts on children with the companies and entrepreneurs who developed them.
For instance, Stephen Schueller, associate professor of psychological science, is using real-world evidence to evaluate the effectiveness of technology intended to support the mental health of youth and adolescents, including the release of a teen focused mental health app review earlier this year.
The global network's postdoctoral scholars and graduate students came to Newport Beach Sept. 12-15 for the CERES Fall Intensive, where they engaged in in-depth training, professional development and connections with industry partners and funding. "It's one of the benefits of being accepted as a scholar to our network," Odgers says. "They receive constant virtual training throughout the year, but we also have this in-person time with them for mentorship and career development."
The gathering represented just one more step in the CERES mission to elevate the study of online learning for kids, including inequalities when it comes to access.
"A lot of the big, complex social problems — whether it's climate change or tackling COVID or combating childhood cancer – we come to with an evidence-based frame," Odgers says. "With the spaces we're working on right now with mental health and learning among children, people often enter with good intentions, which are required, but our position is that evidence is also required. It is an injustice to our young people if we are not evaluating and supporting them with the best of what science has to offer."
With children now back in their physical classrooms, where they are continuing to learn, play and socialize in online spaces, CERES is ready to answer – with evidence – whether they are receiving the best options in the online world.
— Story by Matt Coker / Video by Han Parker / Photo by Steve Zylius