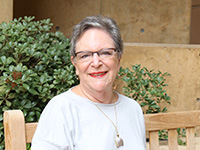 Welcome to the School of Social Ecology at the University of California, Irvine. For over 40 years, the School has been internationally recognized for its commitment to discovering solutions to society's most pressing challenges, to engagement with community stakeholders and policy makers, and, working together, to transforming society--to leaving the world a better place than we found it. Faculty, students and staff in the School of Social Ecology walk the walk of our motto: Discover • Engage • Transform.
For generations, faculty and students in the School of Social Ecology have married theory and practice to tackle such pressing issues as the degradation of the global environment; poverty, inequality and its collateral consequences for health and wellbeing, the health of cities, or prison overcrowding and gang violence; to mechanisms of child development and the challenges facing an aging population; or, community empowerment. Not content to have our discoveries sit on a shelf, faculty and students are committed to taking concrete steps to engage and transform society.
We in the School of Social Ecology have long recognized that problem solving requires interdisciplinary expertise. Faculty in the Department of Criminology, Law and Society include criminologists, psychologists and socio-legal scholars committed to the analysis of, for example, the causes and consequences of crime, mass incarceration, the contours of gangs, policing, immigration, and access to justice. The Department of Planning, Policy, and Design includes faculty trained in city planning, transportation and water resource planning, political science and sociology who hone their expertise to discover solutions facing our cities, whether here in Orange County or around the world. And, faculty in the Department of Psychology and Social Behavior pursue the production and dissemination of knowledge affecting all phases of the life course from infancy to old age. For many faculty their interdisciplinary collaborations extend to colleagues in engineering, medicine, law, and the humanities. We go where we need to go to engage with an interdisciplinary team to tackle the breadth and depth required for effective problem solving.
Building on our research commitment to discovery, engagement and transformation, our faculty share our mission with our students. In addition to top flight academic programs in each of our departments, a signature experience for our undergraduates is Field Study, where students are required to complete at least 100 hours serving in one of more than 200 approved community agencies and organizations. In the last several years, we have extended this opportunity to Immersive Field Study where students have the opportunity to work in a community that may be a stone's throw from UCI or it may be in Mexico or Africa; you can learn more on their website. Field Study extends education beyond the classroom in ways that can be life-changing and result in significant contributions to our community.
Graduate students are attracted to the School of Social Ecology because of our commitment to moving scholarship from the academy to the community; each of our departments works closely with its Ph.D. students to train the next generation of engaged scholars committed to finding a balance between scholarly pursuit and problem solving.
The School of Social Ecology is home to several research centers that are important sites for sharing work with members of the broader community, including the Newkirk Center for Science and Society, the Center for Law and Psychology, the Center for Unconventional Security Affairs, the Community Outreach Partnership Center, the Center for Evidence-Based Corrections, and the Center for Law, Society and Culture. The Department of Planning, Policy and Design hosts the Distinguished Fellows Program, premier professional engagement program that connects senior planning and policy leaders to graduate students and alumni in urban planning. Each of these centers and programs provide a hub to bring our work to broader audiences and, vice versa, to learn from those encounters.
In a word, the School of Social Ecology lives by its motto: Discover • Engage • Transform.

I invite you to explore our website and learn more about the research, teaching and community outreach our faculty and students are engaged in.
Sincerely,
Carroll Seron
Interim Dean and Professor
School of Social Ecology


Learn More: