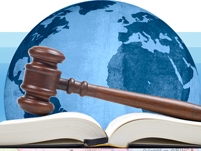 Details:
Part of the Toward a Sustainable 21st Century Series, this day long symposium will focus on the challenges of marine and freshwater conservation in Mexico, looking at a number of case studies, and will involve experts from a variety of academic disciplines.
OCEANA will present several cases which they have litigated, what the outcomes were, and how they were achieved. The morning panel will concentrate on governance of the Colorado River Delta; including a discussion of current and historical problems as well as possible solutions. The afternoon sessions will focus on several Mexico Case Studies.

This program is open to the public and free of charge. Please RSVP. Attendance at individual sessions is welcome. The program will include lunch and a closing reception.For more information and the agenda with names of the speakers, please visit www.newkirkcenter.uci.edu.
Time:
Please see agenda
Location:
Beckman Center of the National Academies of Sciences and Engineering (near UC Irvine)
Parking and Directions
RSVP:
The event is open to the public and free of charge, but reservations are encouraged due to seating limitations. Please RSVP by contacting the Newkirk Center at newkirk@uci.edu or by calling (949) 824-9336.
Information:
Sponsored by:
The Newkirk Center for Science and Society
UCI School of Law
Center for the Study of Democracy
School of Social Ecology
---
View More Upcoming Events