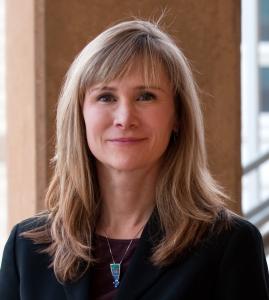 Professor of Psychology and Social Behavior
4322 Social and Behavioral Sciences Gateway
Specializations:
mental illness, criminal behavior, policy/intervention
My research is designed to inform clinical and legal decision-making about individuals with mental disorder. Specific topics include identifying factors that promote positive outcomes for offenders with serious mental illness, understanding psychopathic personality disorder and its variants, and reducing violence risk.  
Links of Interest
Books
Recent Publications
Skeem, J., Scott, E., & Mulvey (in press).  Reducing crime among young high-risk offenders: Using social science to inform justice policy.  Annual Review of Clinical Psychology.
Monahan, J., & Skeem, J. (in press).  Risk redux:  The resurgence of risk assessment in criminal sentencing. Federal Sentencing Reporter.
*Peterson, J., Skeem, J., & Kennealy, P. (in press).  How often and how consistently do psychiatric symptoms directly precede criminal behavior among offenders with mental illness? Law & Human Behavior.
Skeem, J., Winter, E., Kennealy, P., Eno Louden, J., & Tatar, J. (in press).  Offenders with mental illness have criminogenic needs, too:  Toward recidivism reduction.  Law & Human Behavior.
Skeem, J., Manchak, S., Lidz, C., & Mulvey, M. (in press).  The utility of patients' self-perceptions of violence risk:  Consider asking the one who may know best.  Psychiatric Services.
Skeem, J. (in press).  Risk technology in sentencing:  Testing the promises and perils.  Justice Quarterly, 30, 297-303.
*Camp, J., Skeem, J., Barchard, K., Lilienfeld, S., & Poythress, N. (in press).  Psychopathic predators?  Getting specific about the relation between psychopathy and violence.  Psychological Assessment.
*Manchak, Skeem, J., & Rook, K. (in press).  Care, control, or both? Characterizing major dimensions of the mandated treatment relationship  Law & Human Behavior.