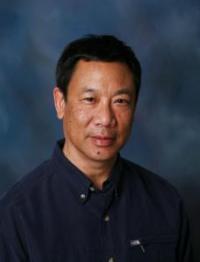 Senior Lecturer with Security of Employment in Planning, Policy & Design
Ph.D. University of California, Berkeley
Social Ecology Bldg I, room 205
Specializations:
historical and applied population studies, demographic foundations of community and public health
Teaching and Research Interests
My clunky professional title ("Senior Lecturer with Security of Employment [SOE]") is unique to the University of California, and indicates that I am a tenured teaching specialist with the equivalent rank of a full professor. As a historical and applied demographer, I teach in the undergraduate Urban Studies major, and in the graduate and professional programs in urban and regional planning, and in demographic and social analysis. In addition, I have compiled a significant publication record and continue to engage in service and leadership on behalf of the department, campus, university, and community.
Since 2008, I have served on the board of the Irvine Campus Housing Authority (ICHA), a self-supporting non-profit corporation that plans, develops, and manages University Hills, an on-campus community of more than 1,000 faculty-staff households.  ICHA is acknowledged as the national leader in the production of academic workforce housing.  Through this I have learnt about the practicalities of residential development and been welcomed within Orange County's practitioner community.  At the national level, I serve as a site visitor for the Planning Accreditation Board (PAB), which reviews and awards accreditation for more than 80 professional degree programs throughout the US and Canada.  
My research focuses on the demographic foundations of community and of public health. My earlier work addressed a variety of issues at the nexus of population, community, and public health, including (1) the extent to which population aging and racial diversification have eroded political support for public education, and (2) the risk factors of homicide and suicide, and of child abuse. More recently I have used historical demography to reconstruct the communal life of Chinese Americans on the 19th century U.S. frontier.
I have taught for every level of UCI students from first-year undergraduates to professional master students to doctoral and across the full span of Social Ecology's curriculum. In 2013 I launched an upper division elective (now called "Cities and Food") about how urbanization has shaped global diets and food systems.  In its second offering (2014), enrollment climbed to over 100 students.  If you're interested in food, I hope to see you there! 
Web Links of Interest
Selected Publications
Chew, Kenneth and John M. Liu 2004. "Hidden in Plain Sight: Global Labor Force Exchange in the Chinese American Population of the Late 19th and Early 20th Centuries." Population and Development Review 30 (1): 57-78.
Chew, Kenneth S.Y. and Richard McCleary, 1994. "A Life Course Theory of Suicide Risk." Suicide & Life-Threatening Behavior 24(3):234-244.
Chew, Kenneth S.Y., 1992. "The Demographic Erosion of Political Support for Public Education: A Suburban Case Study." Sociology of Education 65(4):280-292.
Last updated: Thursday, July 14, 2016 - 8:46am