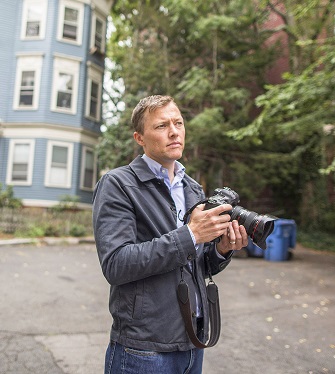 Blum Center for Poverty Alleviation
Please join us for the 12th Annual Human Security Award ceremony. The Human Security Award is presented annually to an individual or group whose actions have made a dramatic difference in helping protect and empower the world's most vulnerable groups and communities.
This year, the Blum Center for Poverty Alleviation will be honoring globally recognized author and social justice advocate, Dr. Matthew Desmond. MacArthur "Genius" Matthew Desmond's New York Times bestselling book, Evicted: Poverty and Profit in the American City, draws on years of embedded fieldwork and painstakingly gathered data. It was named one of the Top Books of 2016 by nearly a dozen outlets including The New York Times, The Washington Post, Publishers Weekly and Evening Standard.
Photo Credit: John D. & Catherine T. MacArthur Foundation
Wednesday, March 8, 2017
7 p.m. - Keynote Address & Book Signing
Sponsored by:
---
View More Upcoming Events